6 Travel Conferences You Must Attend in 2023 – 2024
Abr. 9, 2023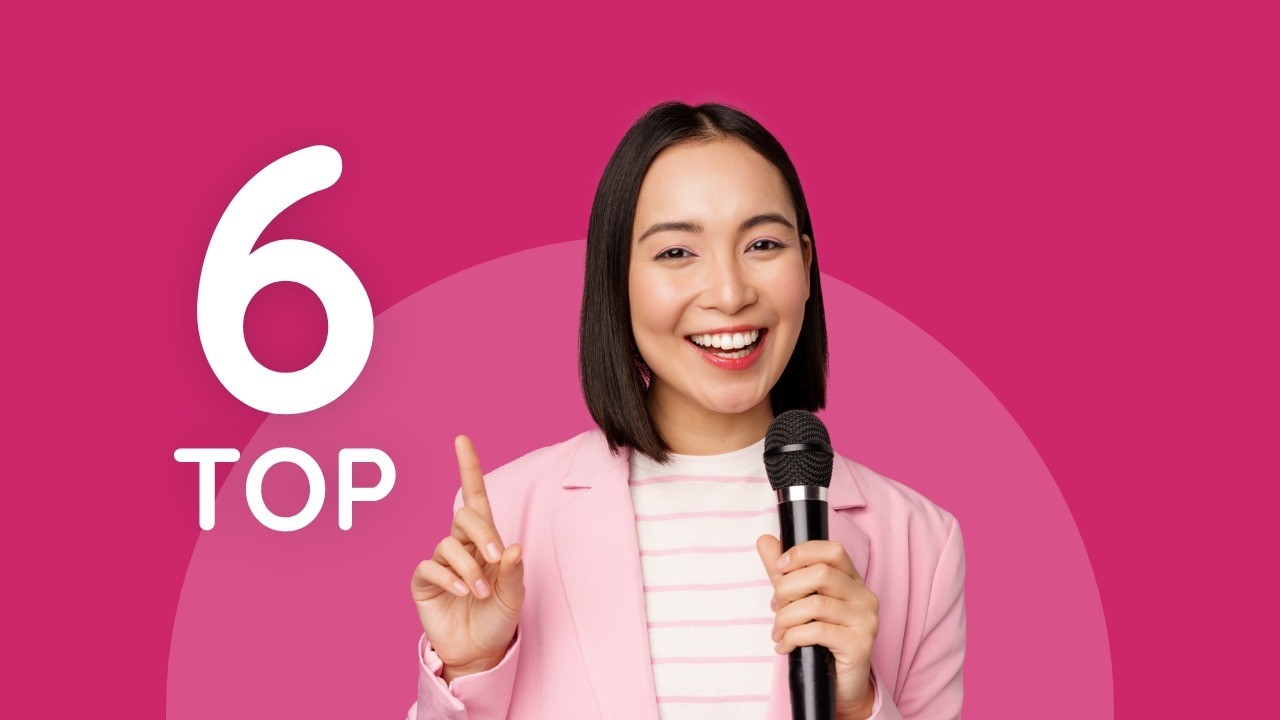 After two years of darkened hotel ballrooms and piles of chairs locked up in conference room corners, the lights are finally switching on. The cobwebs have been swept away, experts contacted, and now the digital ads are in full swing. Travel trade shows are back and with them, enormous opportunity.
Travel agent events like conferences connect travel professionals from around the world to share knowledge, meet vendors and create new partnerships. And let's be honest, it's about time we abandon our desks and computer screens and see the world.
That said, below are 6 travel agents trade shows and conferences coming up in 2023-2024 to inspire you with exciting new ideas and help you expand your business vision.
1. Adventure Travel World Summit; Hokkaido, Japan
Do you sell adventure? Or are you looking to pivot into that niche?
The Adventure Travel Trade Association (ATTA) sponsors a summit every year for tour operators, travel writers, industry partners and tourism boards who are involved in the adventure travel industry. But it's much more than a conference. Summit participants join offsite trips in addition to hearing from keynote speakers, maximizing endless networking opportunities, sharing industry information and pitching new story ideas during Media Connect sessions.
The ATTA has already reserved Hokkaido, Japan for September 2023. The event will include adventures into the surrounding wilderness, business meetings and networking opportunities, and time for travel leaders to connect.
2. FITUR 2024; Madrid, Spain
FITUR is an International Tourism Trade Fair organized by IFEMA MADRID. In January 2022, Fitur hosted 600 exhibitors from 107 countries and welcomed over 100,000 visitors. Fitur serves as a meeting place for tourism professionals from around the world. It's also the leading trade fair for inbound and outbound markets in Latin America.
Fitur targets both mass tourism and niche markets, showcasing new sectors each year as the tourism industry becomes more diverse. It also presents cutting edge technology including artificial intelligence, smart tourist destinations and big data.
Fitur will hold its 44th tourism trade show from January 24th – 28th, 2024. Targeting hotel chains, agencies, tour operators, technological companies, suppliers, transportation and institutions from around the world, Fitur 2024 will focus on how to strengthen post pandemic tourism and how to generate new business opportunities.
3. ITB 2024; Berlin, Germany
ITB takes place at the Berlin ExpoCenter City exhibition center. With more than 10,000 exhibitors, ITB is the largest convention in the travel industry. The convention presents informational stands on countries, destinations, hotels and tourism associations as well as on specialist suppliers, booking systems and transport operators. ITB is a platform for B2B travel industry leaders to meet and network.
ITB's event will take place in Berlin from March 5th – 7th, 2024. The guest country of ITB 2023 will be Georgia.
4. IPW; San Antonio, Texas
How about a trip to the USA?
US travel exhibitors convene once a year in San Antonio, Texas for the U.S. Travel Association's IPW international inbound travel trade show. At IPW, US travel exhibitors connect with travel buyers and media from more than 70 countries to share their products and build new business relationships. IPW showcases the American travel industry to its international visitors to promote and increase tourism in the USA.
The U.S. Travel Association's IPW is the leading international inbound travel trade show. The next convention will take place from May 20th-24th, 2023.
5. ETOA's Global European Marketplace (GEM); London, UK
For ETOA members only, GEM is ETOA's annual travel trade event. Not just another tour operators' event, here tourism suppliers meet new leads and reconnect with existing business contacts. With preset appointments based on business profile and goals, buyers and suppliers meet one-on-one throughout the event.
Participants also attend educational and networking sessions. Close to 400 global and intra-European buyers are invited to GEM's upcoming event, which will take place from November 2nd – 3rd, 2023 in London, UK.
6. Travel Expo-Travel and Adventure Show
Looking for an excuse to visit a metropolitan center in the USA?
The Travel and Adventure Show is a traveling expo, which will meet in 9 different cities across the USA in 2023 including Chicago, Boston, NY, Washington DC, Los Angeles, Denver, San Francisco, Atlanta and Dallas.
For tour operators, travel agents and tourists alike, the Travel and Adventure Show gives travel companies the opportunity to maximize their marketing and sales by presenting to prescreened audiences. Buyers can obtain the most up-to-date travel and itinerary options, safety protocols directly from the source.
In addition, visitors can attend one or more of the dozens of educational and informational travel workshops that take place throughout the day.
Travel trade shows: are they worth attending?
The last two years wreaked havoc on the travel industry. According to the World Tourism Organization (UNWTO), global tourism experienced its worst year on record in 2020. Destinations worldwide suffered a decrease by one billion in international arrivals as compared to the previous year due to the massive drop in demand and the serious travel restrictions.
But with travel restrictions lifting, the travel industry is returning in full force. According to a recent Pulse survey, 73% of business travelers agree that a general increase in business travel is extremely likely and 62% anticipate an increase in their own business travel compared to 2021.
With demand on the rise, it behooves any travel professional to continue networking, building strategic relationships and marketing their products in person at travel trade shows. If the expense was worth it to you in the past, then now, in the current travel industry, the ROI should prove to be even greater.
Subscribe to our newsletter