The 10 Top Tour Operators and Travel Agencies Post-COVID-19
Ago. 15, 2022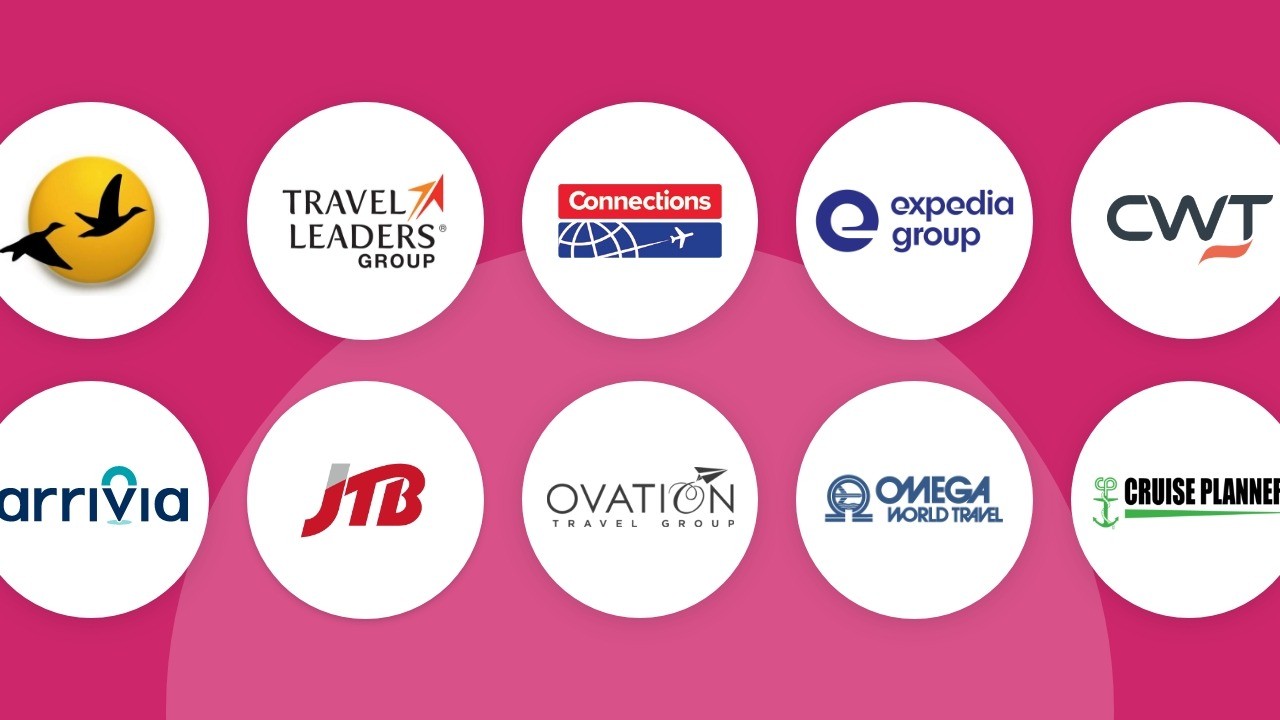 The travel industry was one of the hardest hit during the pandemic and continues to recover as the world opens up. But while many international tour operators closed their doors post-Corona, some of the best tour companies in the world are not only thriving, but expanding due to their advanced technological platforms and multi-dimensional services.
We put together a list of the top travel tour companies who are turning travel lemons into lemonade.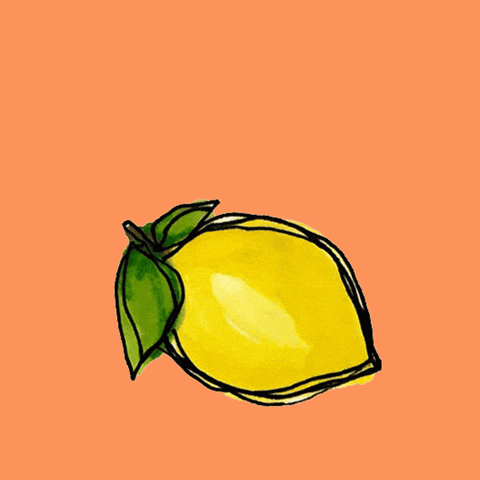 1. Connections 
As opposed to being a multinational travel company, Connections prides itself on being a 100% Belgian travel organization. A major force in the Belgian tourism market, Connections runs 30 retail shops across Belgium and focuses on creating unique travel experiences all around the world for its customers. In fact, as travelers themselves, Connections' leaders visit new destinations every year to discover even more travel experiences and adventures to meet the needs of their clientele.
The company always strives to improve by utilizing modern technologies to provide the best service possible. With almost 40 years of experience providing top-of-the-line travel experiences and a dynamic team of more than 100 driven employees, you can't go wrong by booking a journey with Connections.
2. Diesenhaus Unitours
In 1926, Solomon Diesenhaus established the Diesenhaus travel company in Israel. It became a leader in the Israeli travel industry, and in 2005, the company merged with another industry travel giant known as Unitours. Today, the company is known as  Diesenhaus Unitours and is the largest tourism company in Israel with an annual turnover of more than $250 million. With a state-of-the-art online reservation system, Diesenhaus Unitours provides easy access to many services and time-saving features including:
Immediate reservation confirmation

Advanced online tracking system to access all prior reservations and quotations

Online sales tracking

Interface opportunities

Comprehensive service inventory
As one of the highest rated tour companies in the world, Diesenhaus Unitours is the official convention organizer for the Weizmann Institute of Science and a longstanding member of the ICCA. Anyone looking to explore what Israel has to offer should absolutely consider checking out Diesenhaus Unitours' options.
3. Expedia Group 
Expedia Group is well-known for leveraging technology to help its partners and travelers obtain the travel experience they're seeking. With its two sided marketplace, Expedia Group's platform provides clients with unprecedented access to  millions of travel possibilities. Expedia Group's executive suite refers to themselves as travelers and technologists who work across time zones, hemispheres, cultures and languages.  Their partners include Expedia, Travelocity, Hotels.com, Orbitz and Hotwire among many others.
4. CWT  
CWT is a travel management company for businesses. With its focus on using advanced travel technology, it enables companies to develop more effective corporate travel policies.  CWT conducts regular performance reviews to measure travel program performance and other relevant aspects of a client's travel program. Based on its collected data, CWT helps its clients determine new goals while offering strategic recommendations. Ultimately, CWT empowers companies with smart management tools as well as business intelligence and data so they take their business to the next level. 
5. Travel Leaders Group 
Travel Leaders Group has more than 7,000 company-owned, franchised and affiliated travel agencies in the USA, Canada, the UK and other countries. With its extensive network of over 52,000 travel advisors across the world assisting travelers, Travel Leaders Group has a strong global presence. It's affiliated with a number of leading travel agency brands including Travel Leaders Network, Travel Leaders Corprate,  Altour, Andrew Harper Travel, Barrhead Travel, Corporate Travel Services, Nexion, All Star Travel Group, Roadtrips and Singlescruise.com, among many others. 
Each partner has its own unique niche. For example, Singlescruise.com, founded in 1991, is the largest singles cruise-focused travel agency in the United States. Roadtrips, based in Canada, provides customized luxury sports travel packages to exclusive sporting events including Super Bowls, the Final Four, Monaco Grand Prix , Summer and Winter Olympic Games, and the World Cup. 
6. Ovation Travel Group 
Based in New York, Ovation Travel Group  is an American Express Global Business Travel Company that operates in more than 140 countries globally. With over 500 experienced travel professionals and over 200 independent travel advisors, Ovation Travel Group provides business travel services, luxury travel experiences, meetings and special events for many industries including finance, law, technology, biotech, media, non-profit, consulting, and other professional services firms. 
Ovation Travel Group is known for going above and beyond with its customer service. Its unique Going the Extra Mile (GEM) Program provides value-added extras, extensive customer service training, and its signature 20-seconds response time with its Ovation 20/20 Guarantee. Ovation Travel also focuses on organizing events that maximize cost savings by leveraging its partnerships and streamlining planning and production.  
7. JTB Americas Group 
JTB Americas, Ltd. first opened in New York in 1952 as a Japan Travel Information office and quickly expanded. It specializes in inbound and outbound travel services including corporate business travel, MICE, leisure travel, and FIT arrangements. Its network of companies is recognized as a full service Destination Management Company (DMC) and Travel Management Company (TMC) in the domestic United States, Hawaii, Canada, and Brazil. JTB Americas Group consists of 32 subsidiary companies with a network of over 2,500 employees. It offers multiple products and services, empowering travelers from all over the world to fulfill their travel needs.
JTB Americas Group is proud of its work in the social arena and has been implementing global tourist destination cleanup and planting campaigns. With its staff and their families, suppliers and business partners involved in the cleanup every year, JTB Americas strives to protect the environment and bring vitality to different tourists' spots. 
8. Omega World Travel 
A travel management company, Omega World Travel has been providing travel services to businesses and consumers from around the world since 1972. 
Omega is one of the  largest business travel management companies in the US,  serving corporations, nonprofits, government agencies, government contractors, educational institutions and more. With its modern technology, Omega provides everything a traveler might need in one simple application including risk management tools (a real-time GPS traveler locator, risk alerts and neighborhood safety scores), flight check-in, Lyft and Uber integration, trip itinerary, and more. Perhaps most importantly, travelers can conduct real-time chat with their designated travel agent. Omega World Travel also provides strategic consulting to businesses, helping them optimize their business travel plans using real-time data and analysis.
9. Cruise Planners 
Cruise Planners has travel advisors located in all 50 states of the US who help their clients plan cruises as well as choose and reserve hotels and resorts around the world. Cruise Planners has access to low travel fares and special amenities on thousands of cruise sailings and tour departures, providing its customers with great deals. And with expertise in group travel, the company's travel agents can skillfully plan reunions and destination weddings.
10. Arrivia 
Arrivia is a travel rewards and loyalty technology platform that gives companies the tools they need to incentivize sales, deliver valuable rewards, market personalized offers, and encourage member participation. It targets member-based groups like trade associations, professional clubs and unions so they can provide benefits and value-adds to their members to maintain engagement and encourage new sign-ups. Because most member-based groups don't have in-house solutions to offer these incentives, Arrivia enables them to drive growth and boost retention with its comprehensive range of travel options and significant discounts.
Tour operators: beyond just travel
World travel tour companies do more than just plan vacations and coordinate logistics. They deliver data, strategy, reward programs and business intelligence. With AI driven technology platforms, these tour operators are driving businesses into the next era of corporate and leisure travel.
Subscribe to our newsletter