Elay Yosef Wants to Create Holistic Solutions for Travel Agents
Jul. 6, 2023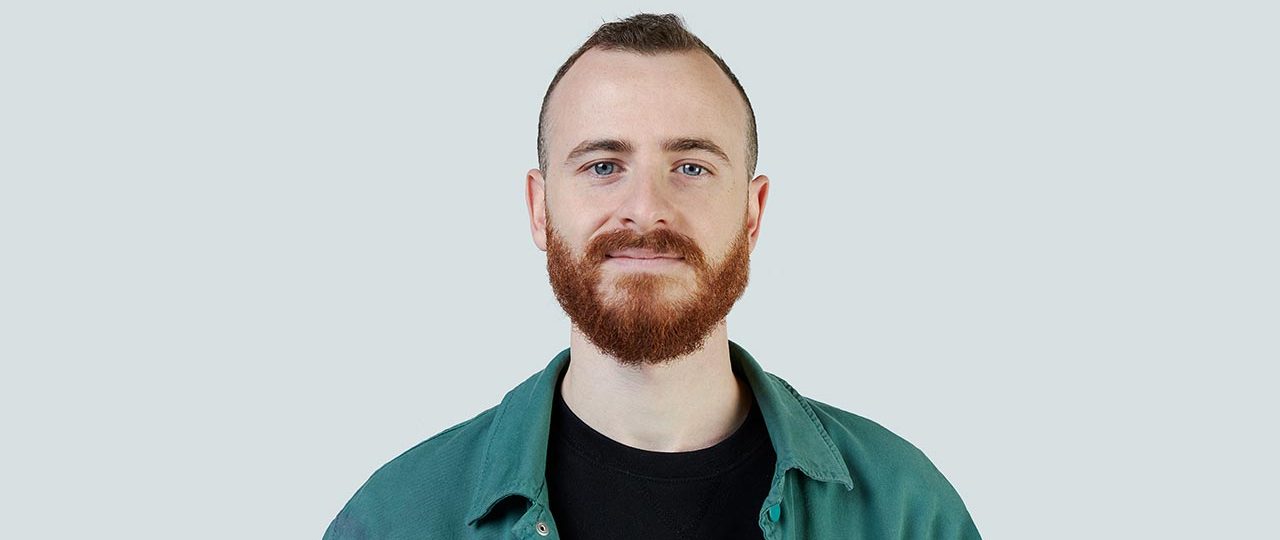 Elay Yosef, product designer at TravelBooster, knows that "the way you experience the system is ultimately what affects your efficiency."
After completing his studies in Visual Communication at Tiltan College (2020), Eli Yosef began working at Afik Branding Studio, which specializes in branding processes for companies, mainly in the field of technology. One of the most recent clients he worked with was Galor's Travel Booster, which developed a comprehensive product in the field of tourism. Among its customers are well-known names such as Diesenhaus, Europcar, and Issta (which account for 90% of the market in Israel), alongside international customers such as American Express, Connections, and more.
"I was part of the team that developed the company's new branding. A year and a half ago, I made the transition from the world of corporate branding to the world of product and began my work at the company as a product designer," Yosef says. "It's a product used by agents who work with customers on bookings: those who build vacation packages, who deal with financial management, and everything else. The product provides a comprehensive solution for the entire operation: flights, hotels, packages, discounts, and more."
"It's a big operation with many moving parts, and we manage all this information in one system. The company has been around for 30 years, and this specific product is a new incarnation of the original platform, Gilboa, which is still running. and this 'booster' is the more comprehensive and broad version."
Why new branding?
"The language was old-fashioned, less contemporary. We were looking for a younger, technological, inviting, soft direction. This is unusual branding in the world of tourism: we wanted to stand out as a newer approach. Hence the purple and yellow create a light and inviting atmosphere in order to make an impression in a market that is a little grayer. Purple conveys something playful, happy, and creative. The color palette is really in your face."
What's the challenge with the product?
"The work of agents is more complex than just booking flights. Travel Booster is a holistic solution: it's less about booking your flight than about how to manage the entire booking, end to end. There is a travel file, which is the heart of the system, where you are most of the time and perform most of the operations. Everything is on one page – organized by categories and regions."
Where do you start?
"The first project I did was internal, and its goal was to put design and development in order. For years, a lot of designers and a lot of developers came and went, and there was no consistent, uniform guideline. So it was important to create a design system, a set of values, that would form the basis of the system. For example, a limited number of buttons, strict spacing, and uniformity both in the product and in the work between design and development.
"Now we're starting to redesign the whole system. It's not just changing the color of a button but really getting into the user experience, Thinking about flow, seeing how you can make everything more comfortable and easier to navigate and use, but also to be more aesthetic and beautiful. It's a very, very large system, in the past year, we've reworked something like 15-20 percent of the system. And there's still a lot left to characterize and design."
What was fixed?
"There was a lot of clutter, the information had to be distributed in a more spacious, breathable and easy-to-understand way, which would allow for a comfortable eye scan. The system was written in three different development languages, and there were gaps in visibility. If you were to switch between a flight and a hotel, a flight would look like X and a hotel would look like Y. We had to align in visibility and experience, so it wouldn't look like you were surfing in two different systems.
"Even the action buttons (like Save & Exit, for example) would be in different places on different pages. It is important for the eye to know where it is going, to go to the same place it is used to — where the button it is looking for is. This is something a lot of travel agents complained about. It wasn't intuitive."
"What's most important is uniformity and orientation, both in visibility and experience. The way you experience the system is ultimately what affects your efficiency: you saved 10 seconds here, 5 seconds here, 2 seconds here – in a standard work week, you saved two hours, and as far as I'm concerned, I did my job. So yes – the speed and ease with which you operate the system is super important."
What are the next challenges?
"Investigating internally, in an organized manner, the features that were developed years ago and have since collected a lot of dust. Understanding what can be improved, what we/they did wrong. The next step is to conduct user research with the people who work with the system. At this point, we've finished the booking side that agents are working with. The other parties are accounting, management, other areas of the system. It's not a single page, but large parts of the system, and you have to understand them piece by piece.
"In order to understand the 'pain' of our users, we met with the agents. One of the things that emerged was the low number of results displayed on the screen when searching for a service (flight, hotel, etc.). Following our conversations with them, one of the changes we made was a change in the layout of the page. The new design now shows four times more results on screen.
"In addition, it was important for us to create an interactive, innovative, and fun experience in order to make it easier to present and sell to end customers, so we took the forms that agents send to their customers — and by precise characterization and clean and simple design – we turned the bureaucratic part of the forms into an interactive and enjoyable experience."
Portfolio Magazine
July 6, 2023
Subscribe to our newsletter