Lachish Tours Expands Reach and Drives Results With Travel Booster
Jul. 16, 2023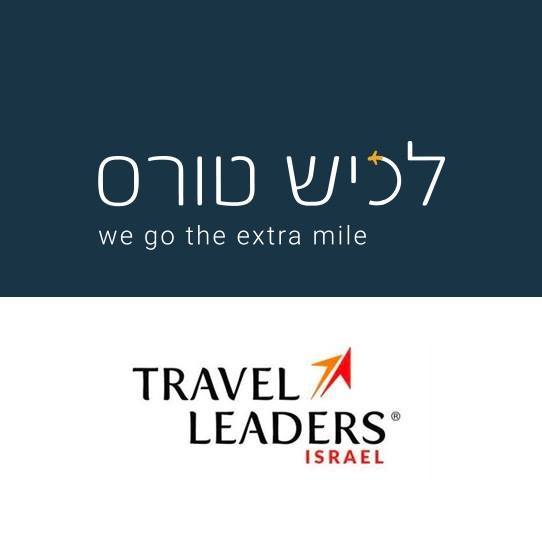 Lachish Tours Expands Reach and Drives Results With Travel Booster
TheGalorGroupis expanding itscustomer base, as its clients streamline their operations as they upgrade to theinnovativetechnologicalsystemGalorhasdeveloped.Galor'sTravelBoosterrepresents a growingtrend of transitioningtoadvanced software platforms, featuring flexible and openinfrastructurethatenables customers tocompetein a quickly evolving sector, at a rapidpace,throughavarietyoftools and capabilitiesthat helpincreaserevenueandprofitability.
TravelBoosteris an all-in-oneERPsystemfortourismcompaniesandtravelagencies.The system includesfinancial and accounting management, concentratingallactivityinone place. It defines and reports on thecompany's business logic in functions such as end-to-endcustomeraccount management, accounting vis-à-visbusinessentities, supplier interactions,controloftheorganization'smanagement, as wellasanauxiliarysystemforaccountingsoftware. The companyrecentlywontwoprestigious and disciplinaryawards: "TheMostInnovativeERPSolutioninIsrael"for the travel and tourismindustry, byLUXlifemagazine, whichannually reviews many companies and selects those that have proven technological excellence, and the GlobalBusinessExcellenceAwards for provinginnovative and businesstechnologicalexcellence,contributingtocompaniesandorganizationsaroundtheworld.
LachishTours, which managestheoperationsof the global travel company "Travel Leaders"with14travelagencies in Israel, hasbeenusingGalor'sGilboa system since1990. Lachish hasnow begun to deploy the TravelBoostersysteminordertostreamlineautomation with businessentities,create an incentive mechanism for freelancers and agents,andanautomaticclearingmechanismforthecustomer.
OzerAlperovitch, ownerof the LachishTours travel chain, explains:"Foralongtime,wehavebeeninterestedinadvancing to theTravelBooster system. It combinestheoperative, commercial,informational,andaccountingaspects of our business -enablingasingletravelagenttomaintainanentireorganizationalhierarchy."
Orly Levani, CEO and owner of Galor, adds: "We are proud of this expansion of our product line, providing our advanced technologies to many companies and tourism agencies in Israel around the world. This platform is changing the business reality of our customers, and we expect to see continued rapid expansion in the coming year due to a high increase in demand."
ABOUT GALOR
Galor is the leading technology company of enterprise solutions for the tourism industry, with thousands of users in more than 20 countries, in collaboration with over 30 partners worldwide.  Galor has developed the Travel Booster system — a SaaS platform that champions technological excellence expressed in business tools — that enables the management, production, and sale of tourism products efficiently, quickly, and profitably. The company provides its services to both leisure and business-oriented travel agents, local travel agents, call centers, OTAs, tour operators (inbound, outbound), digital tour operators, and airlines' vacation subsidiaries.
Yuval Saar – Portfolio – "This World" Column – Saturday, July 8, 2023
Subscribe to our newsletter