Business Travel Trends for 2023: Expectations and Projections
Oct. 16, 2022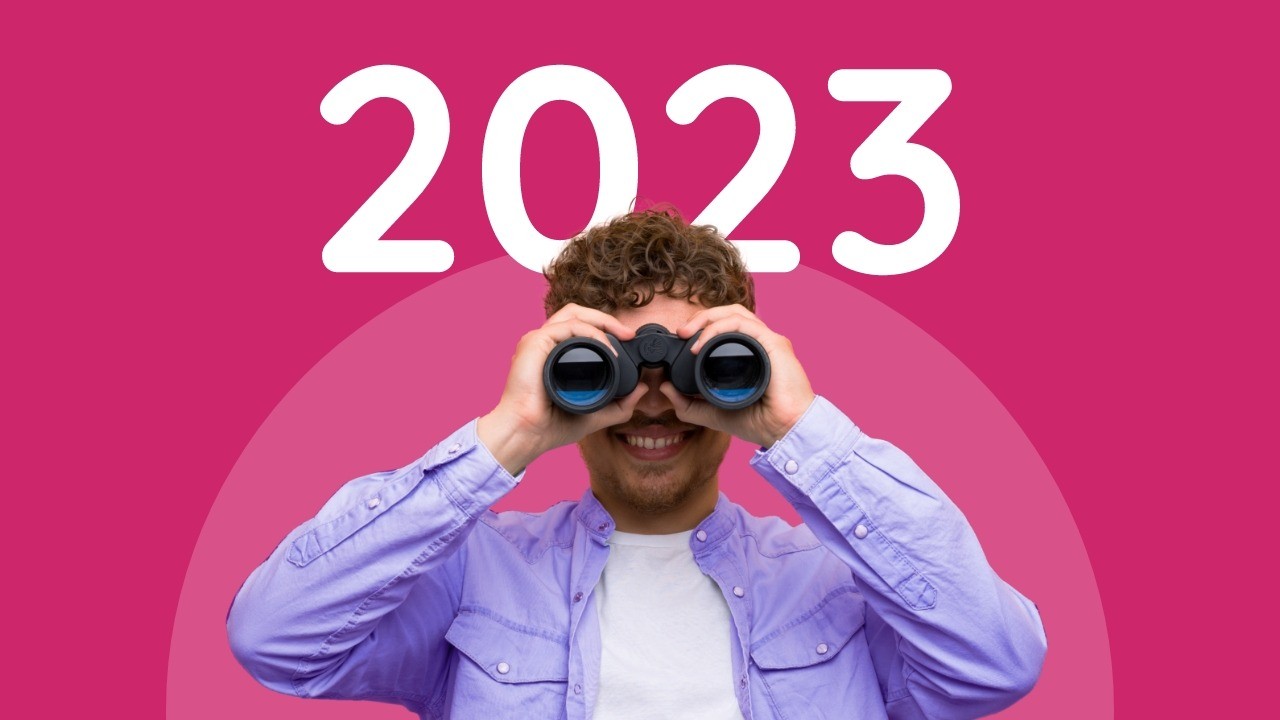 Both the business and leisure travel industries faced serious changes during the pandemic. But while leisure travel is back and stronger than ever, the face of business travel seems to be forever changed. 
The shift to remote work and virtual meetings made it clear that the 9-to-5 office model was becoming one of the past. Stemming from concerns about employee safety, this idea has grown into an understanding that technology can be used to allow more flexibility to employees when it comes to working hours both in and out of the office. 
As a result, the corporate travel industry in a traditional sense has changed and is expected to continue on this new trajectory. While fewer people may be taking trips for strictly work purposes, the ability to work from anywhere is undoubtedly shaping the future of business travel. 
1. Everyone, everywhere, all at once
If there is one thing the pandemic taught us, it is that if there is a will, there is a way – companies of all shapes and sizes powered through, despite the inability to meet face-to-face for almost two years. 
And much of this is thanks to technology allowing for connectivity regardless of physical location. 
Meetings were held on Zoom instead of in person, and emails and other modes of digital communication kept people connected.
The ability to work from anywhere allowed employees to discover a new meaning of work-life balance, which has extended long past the initial days of the pandemic. As a result, many companies have chosen to continue to allow their employees to work from anywhere. 
The notion that anyone can be anywhere regardless of physical distance, combined with the need to make up for lost time (otherwise known as "revenge travel") has created a new kind of trip that combines business and pleasure.
This new era of travel is marked by people who are traveling for fun and working remotely along the way. In fact, 82% of airline executives reported that they expect the combination of business and leisure travel to be more prominent than ever in a post-pandemic world. 
While what we once considered a "business trip" may not be as common anymore, people are taking more trips for longer periods of time because they now have the ability to work from anywhere. 
2. Workcation expectations
The shift to "bleisure" travel presents a new set of expectations and needs from the travel industry. For one, these business travelers are looking for efficiency and personalization when it comes to booking their trips. They want the ability to plan trips quickly and ensure that they will have everything they need during their travels to enable both work and relaxation.
Bleisure travelers need to know in advance that they will have access to things that make remote work possible, like access to WiFi throughout their trip. Automated travel systems allow travelers to find the best located and highest reviewed places that can accommodate their needs with just a few clicks. Booking trips via this technology makes the process more seamless than ever before, so travelers can focus on more pressing matters.   
The industry is paying attention to these needs. One survey reported that 92% of travel agencies want the support of new technologies to help enhance the customer experience. With the help of this new technology, the corporate travel industry is evolving into a system that can adapt to these changes in business travel. 
3. Slow return to corporate travel
While the gap between business and leisure travel is much more narrow than it once was, strictly corporate travel has still fallen short of overall expectations, with only 17% of travel managers expecting a full recovery by the end of 2022. There are a number of factors pointing to reasons why.
For one, travel costs are higher than ever and many companies are not able to foot the bill. That being said, there is no replacement for face-to-face contact, so corporate events and retreats are likely to continue to take place, at least for larger companies. 
Conferences and events are still sparse in 2022, with 57% of live events still taking place online, with low attendance and high costs to blame. They are likely to return in the future, however, due to the invaluable networking and partnership components.   
Another factor is a higher awareness of sustainability priorities. More than 400 companies signed the 2021 Davos World Economic Forum pledge to decarbonize by 2050. As a result, a projected 10% less is likely to be spent on corporate travel by these companies by 2025. 
The current climate certainly presents a new set of challenges to the corporate travel industry. Some of these changes may affect long-term trends, while others will be more short-lived. That being said, there are also many new opportunities for travel providers to grow. 
It is possible to adapt to this new world of corporate travel through the implementation of new technologies and understanding the changes in the industry. This new technology makes it possible for travelers of all kinds to personalize travel more easily than ever before. The new era of travel is marked by complicated travelers looking for simple solutions.
If you're looking to stay ahead of the curve and on top of the trends, having the right travel software is vital. Travel Booster provides you the agility you need to do just that, wrapped inside innovative travel technology that will also boost your efficiency and profitability.
Want to find out more? Book a demo.
Subscribe to our newsletter