Top 3 Tourism Trends in 2023 & How Tour Operators Can Respond Effectively
Dic. 10, 2022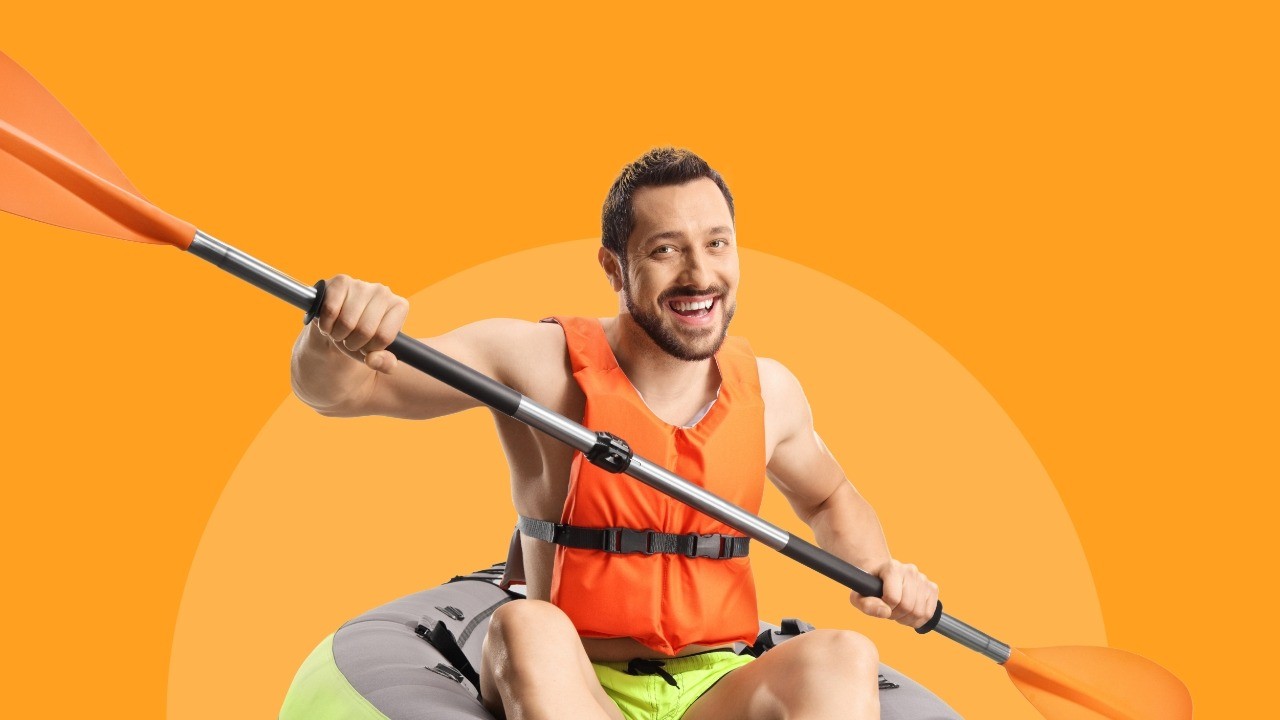 The American Hotel and Lodging Association called 2022 the year of the new traveler. The pandemic affected how people around the world travel and also changed the travel experiences they now crave. And these changes are sticking in 2023.
Throughout these significant industry changes, tour operator software can help you maintain the competitive edge you need, helping you to more effectively serve this new traveler profile.
Below are the top 3 tourism trends expected in 2023 and how you can respond to them most effectively.
Top 3 tourism trends in 2023
1. Online Research
Nowadays, in lieu of phone and email, most people are opting to research their options and book their tours independently, in their own time, online. 
Even before the pandemic hit, 83% of US adults preferred to book their travel online. That number is only increasing. The reason is simple: time. It's faster and easier to research on your own rather than play phone tag with the agent or wait for updated pricing each time you alter a part of your proposed trip. 
An online tour operator reservation system enables your leads to customize and book your tours without draining your resources (and even while you sleep peacefully at 2 am). As the client makes changes to his/her trip, the price automatically adjusts itself. 
In fact, an online booking platform makes it a no-brainer to automatically upsell your clients with additional services and add-ons for your tours. 
In addition, with a more robust online presence, you can expand your reach, attracting leads from all over the world.  With web-based tour operator software, you can also maximize your selling price through exchange rate optimization for buying and selling.
2. Meaningful travel
Expedia calls it GOAT travel (Greatest of all Trips). According to Expedia's research, which polled 12,000 travelers across 12 countries, 41% of U.S. travelers currently seek adventure and the feeling that they've gotten the most out of their travels. 40% of those polled are also more willing to invest additional funds into their excursions than ever before.
Expedia's Senior PR Manager, Christie Hudson explains this phenomenon.
 "Travel is no longer just about 'going somewhere.' Coming out of such a long period of constraints and limitations, 2022 will be the year we wring every bit of richness and meaning out of our experiences. Whether it's going somewhere new, being more spontaneous or treating yourself, it's clear that a new wave of excitement is bubbling as travelers chase travel greatness to get their GOAT."
Community-based trips are also attracting more travelers seeking meaning and authenticity during their time off from work. Travelers want to eat with the locals, walk the paths they walk and shop in their villages, knowing that in addition to obtaining an authentic experience, they're also contributing financially to the local community.
For tour operators, that means one thing: expand your offerings to serve this new traveler. Travel software for tour operators is designed to help you grow your services by enabling you to create and operate in-house contracts and allotments for services such as flights, hotels, tours and many different types of packages (i.e. static, dynamic or event-led).  A platform with customization features provides unlimited possibilities for new products and services.
3. Customer loyalty
Regardless of your online status, competition in the travel industry is fierce. It's therefore imperative to distinguish yourself from other tour operators. If you can't provide unique value, your potential customers will view your products as commodities and choose tours based on the lowest price. 
For example, with travel rules still changing, flight schedules less consistent and all the other unexpected issues that arise during travel,  it's crucial to stay connected with your customers before and during travel, updating them regularly regarding any changes that could affect their trip.
What if a particular museum tour was overbooked? What if the tour bus breaks down? The tour guide gets sick? That restaurant you reserved unexpectedly closed down? Regular contact and the ability to offer options on the spot is an incredible value that tour operators can provide their clients. This value builds trust, which in turn creates customer loyalty. Customer loyalty means positive reviews and repeat business.
Effective tour operator management, especially at scale, requires automation tools. With an online cloud platform, manual tasks like pricing, payment processing and customer communication are automated, opening up more time for tour operators to communicate directly with their customers when necessary, create new tours and troubleshoot the inevitable issues that arise during travel.
Adapting to the new world of travel
As 2023 progresses, individuals are venturing out from behind their computers in search of adventure and authentic, meaningful experiences. While business travel is on the rise, it's at least two years from reaching pre-pandemic spend. That said, there's great potential for tour operators to grow their businesses by addressing the needs of the new consumer.
Tour operator software has been and will continue to be instrumental in enabling that growth.
Subscribe to our newsletter