How Travel Agencies Can Work With DMCs
Jul. 29, 2022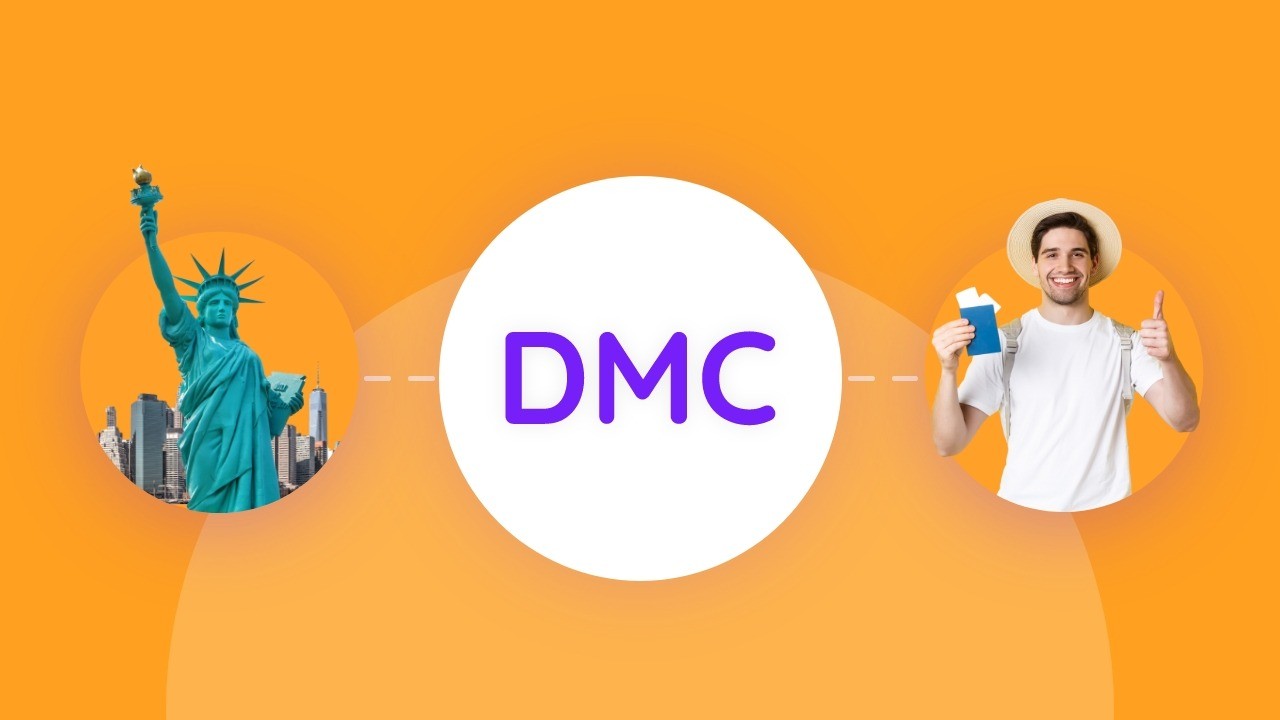 In a world where travelers seek authentic cultural experiences in new or exotic places, finding the right combination of tourist attractions and off the beaten path sites of interest can prove challenging. If you're a travel agency located six thousand miles from the destination you hope to sell, partnering with a destination management company can provide the real time guidance and connections you seek for your clients.
What are destination management companies (DMCs)?
A DMC is your partner on the ground, a local travel agency with insider's knowledge of the terrain and the ability to advise your clients during their time away. 
While your travel clients can easily book online a simple round trip ticket to Peru, booking air transport to multiple locations with multiple hotels and rentals can become overwhelming. The booking process gets even more complicated when your clients are traveling as a group and require more customized tours.
Travel agents and DMCs are therefore still in great need. In fact, many individuals and businesses prefer to book directly with an agent to receive more personalized service.
When travel agents and destination management companies work together, they can significantly improve their services and attract more clients.
Travel agents are reaping the benefits of DMC service
DMCs empower travel agents to offer reliable and personalized travel services to their clients by providing the following:
Local event planning
International event planning can be tricky if you're not located in the destination country. DMCs can help you plan:
Conferences

Weddings

Sporting events

International business meetings
A destination management company can provide on-site staffing during your event and serve as your "hospitality desk." They can advise your attendees on local dining options and activities in the area as well as provide package deals to the group. Having a local expert on-site makes your business clients look good and adds credibility to your B2B travel agency.
For personal events like a wedding, the results are the same. Your DMC partner is on site to put  your customers at ease and provide them with the services they need.
Organizing local tours
Regularly working with the local community gives DMCs an advantage over off-site agents. They speak the language, understand the culture and the local customs.  They know if restaurant menus have changed, how to book a tour with a local mountain guide, what gear to bring, how to navigate weather conditions, what to know regarding safety and who are the best English speaking tour guides in the area.
DMCs may offer specialty tours like safaris, food tours, history tours, etc.
Scoping out the right accommodations 
Whether your client is seeking luxury or budget accommodations, your DMC will likely have an updated list of the best accommodations available. A successful  DMC partnership depends on mutual trust. When a DMC's recommendations prove to be successful over and over again, you can rely on their advice and know that your clients are in good hands. 
When organized travel companies collaborate, they will attract more customers and provide a much better service.
Providing car rental services and transportation
Whether it's an airport pickup, car rental, bus ride, or train ride, your DMC can handle all the transportation logistics, locating the right options for your clients.
VIP service
Beyond the standard services listed above, DMC representatives provide VIP service to travelers. They are on the ground picking up travelers from the airport, transporting them to their hotels, offering real-time expert advice, providing additional services on the spot and troubleshooting issues when they arise. 
As the local logistics experts, a DMC is like a third arm to the travel agency.
But before you partner with just any DMC, you must do your due diligence as your reputation depends on it. 
Research potential partner DMCs
Ask yourself the following questions:
Does the DMC have a history of productive travel partnerships that you can verify?

Is it registered as a business and licensed according to local regulations?

Is it operating in compliance with all applicable laws and regulations?

Does the DMC have a comprehensive insurance from a reputable insurance company according to the local requirements and the law?

Do they possess the necessary qualifications and expertise to serve your clients according to their expectations?
A profitable relationship
The travel industry continues to suffer from the effects of COVID. The cost of air travel, car rental and hotel rooms have gone up in price dues to supply chain issues, staffing shortages and changes in demand.
Nevertheless, leisure travel is already making a serious comeback. On site international trade conferences  are also attracting travel professionals worldwide. And in general, the public is seeking adventure after being locked up for two years.
Building strategic relationships with destination management companies in different locales will help you to attract more clients and increase your revenue streams. These relationships will directly impact how well your travel business fairs during the post-COVID recovery period. 
Subscribe to our newsletter