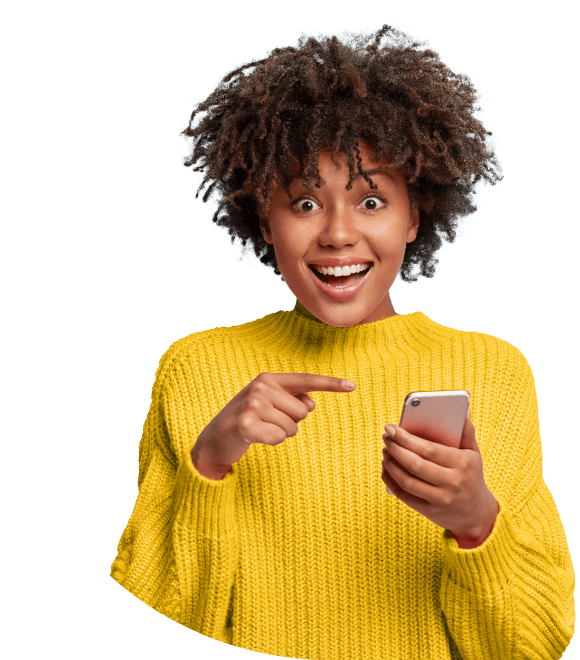 Galor Systems & Software Development LTD. (the "Company" or "Us" or "Galor"), our website (the "Website") and the services and technologies we provide (the "Services") are committed to protecting the privacy of customers ("You" or "Customers"). This Privacy Policy has been created to inform you about how we manage, collect, store and use the information you provide in connection with our services (the "Policy").
From time to Time we may make changes to this Policy and publish the same prominently on our Website with the date of last update. These changes will supersede any prior changes. You understand and agree that we will treat your continued use of our Services or Website after such changes have been published as your acceptance of the updated Policy.
About Us
We are a leading supplier of travel technology, boasting a client base of over 600 customers and innumerable users in more than 15 countries around the globe. Our mission is to be the leading provider of world class solutions for the travel industry. We are dedicated to developing smart and simple solutions for emerging companies, enabling them to successfully compete in the global market.
Acceptance of Terms
By using or visiting our Website or using our Services or Platform, You agree to be bound by this Policy. If you don't agree with the Policy, please do not use the Website, the Services or our Platform.
What Information do we collect and for which purposes
We collect information that is necessary for the functionality and the provision of our Platform. Our primary purpose in collecting Information is to provide our Customers with the services they request and those which we believe will optimize our customers' experience with our services.
Customers are not required by law to provide such information, but must provide it if they wish to receive our services.
We collect Customer Information directly from You. Customers may voluntary provide their contact information and related data, including Personal Information, to the Company by various means, including the Website, Services, telephone, email, or other means.
The Information submitted to us is used to communicate with You and to provide and improve our services. We correct or update Personal Information when requested to do so by the Customer. Our contact details are in the "Contact Us" section at the bottom of this Policy.
Disclosure of Your Information
We do not rent or sell any information about You to others, or trade any such information. All employees are required to adhere to our strict privacy policies and any employee who violates the privacy policy is subject to termination and other disciplinary measures. However, we may share aggregate information, and non personally identifiable information about You for various purposes, such as to perform or enhance our Services. You understand and agree that we may be required to disclose personal information if required to do so by law or in the belief that such disclosure is reasonably necessary to avoid liability, to comply with legal process, including, but not limited to a subpoena, statute, search warrant, or court order, or to protect our, or a third party, property and rights, to protect the safety of the public or any person, or to prevent or stop activity we may consider to be, or to pose a risk of being, illegal, unethical or legally actionable.
Security
We have made reasonable technical and organizational measures designed to secure your information from accidental loss and from unauthorized access, use, alteration or disclosure. However, we cannot guarantee that unauthorized third parties will never be able to overcome those measures or use your information for improper purposes.
Cookies
Cookie is a small data file that is set and accessed from within a browser on your computer. Cookies make the personalization of your web experience possible. We use cookies to identify you when you sign-in to our Website. Cookies can be disabled at any time by changing your web browser's options to stop accepting cookies or to prompt you before accepting a cookie from the websites you visit. Note however, that if you do not accept cookies, you may not be able to use all portions or functionalities of the Services.
Processing and transfer your information
We may employ third party companies and individuals to facilitate the operation of the Site, and to perform services related to administration of the Site (including, but not limited to, bill and credit card payment processing, maintenance, hosting and database management services, web analytics and administration). To the extent permitted by applicable law, You allow us to process or to transfer your information outside of your state. You are not obligate to allow the cross-border transfer of your information. Note however, that if you do not allow the transfer, you may not be able to use all or any portions or functionalities of the Services.
Linked Sites
The Services may contain links to other websites or applications. The fact that the Services link to a website or application or presents a banner ad or other type of advertisement does not mean that we endorse or authorize that third party, nor is it a representation of any affiliation with that third party. If you click on a link to a third party website or application, including on an advertisement, you will leave our website which you are visiting or application you are running and will go to the website or application linked to. These third party websites and applications may place their own cookies or other files on your computer or mobile device, and may collect data or solicit personal information from you. Other sites and applications follow different rules regarding the use or disclosure of the personal information you submit to them. Because we cannot control the activities of third parties, we cannot accept responsibility for any use of your personal information by such third parties, and we cannot guarantee that they will adhere to the same privacy and security practices as us. You are therefore encouraged to read the privacy policies or statements of other websites and applications you visit before providing any personal information.
Contact Us
For any questions about this Privacy Policy or any other issue regarding Galor or the Services please contact us at: travelboostersupportteam@galor.com
Last Update: December 2019