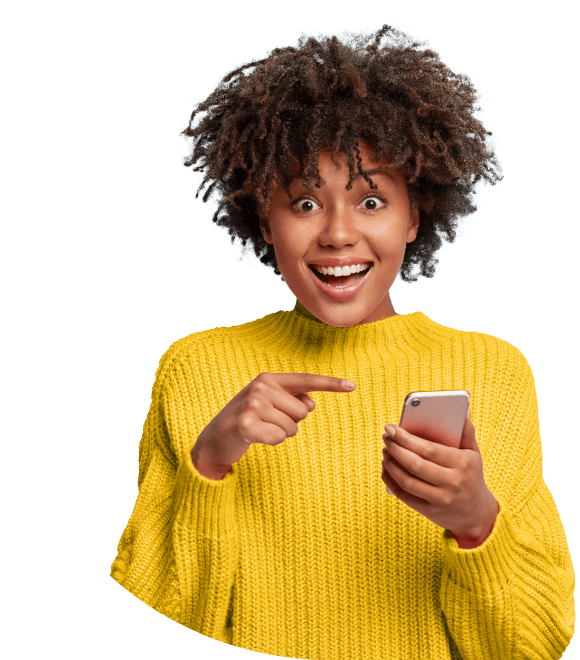 TRAVEL BOOSTER CUSTOMER SUBSCRIPTION
TERMS & CONDITIONS
THESE CUSTOMER SUBSCRIPTION TERMS AND CONDITIONS ("AGREEMENT") ENTERED INTO BY AND BETWEEN GALOR SYSTEMS & SOFTWARE DEVELOPMENT LTD. SIGNING AN ORDER FORM ("GALOR", "COMPANY", "WE" OR "US"),  OWNER OF THE PLATFORM KNOWN AS "TRAVEL BOOSTER"™ AND PROVIDER OF THE SERVICE  BASED ON SUCH PLATFORM (AS FURTHER DEFINED BELOW), AND YOU, THE INDIVIDUAL OR LEGAL ENTITY USING OR LICENSING THE SERVICES UNDER THIS AGREEMENT AND/OR UNDER AN APPLICABLE ORDER FORM ("CUSTOMER" OR "YOU" AND TOGETHER WITH GALOR, THE "PARTIES") GOVERNS CUSTOMER'S ACCESS AND USE OF THE SERVICES. FOR AVOIDANCE OF DOUBT, THE TERM "CUSTOMER" OR "YOU" SHALL ALSO INCLUDE EMPLOYEES, CUSTOMERS OR OTHER INDIVIDUALS USING THE SERVICE.
BY ACCEPTING THIS AGREEMENT WHILE EXECUTING AN ORDER FORM THAT REFERENCES THIS AGREEMENT, CUSTOMER AGREES TO THE TERMS OF THIS AGREEMENT. IF YOU ARE ENTERING INTO THIS AGREEMENT ON BEHALF OF A COMPANY OR OTHER LEGAL ENTITY, YOU REPRESENT THAT YOU HAVE THE AUTHORITY TO BIND SUCH ENTITY AND ITS AFFILIATES TO THESE TERMS AND CONDITIONS, IN WHICH CASE THE TERMS "CUSTOMER" "YOU" OR "YOUR" SHALL REFER TO SUCH ENTITY AND ITS AFFILIATES. IF YOU DO NOT HAVE SUCH AUTHORITY, OR IF YOU DO NOT AGREE WITH THESE TERMS AND CONDITIONS, YOU MUST NOT ACCEPT THIS AGREEMENT AND SHALL NOT BE PERMITTED TO USE THE SERVICES.
IF YOU DO NOT AGREE TO THE TERMS OF THIS AGREEMENT, PLEASE DO NOT CONNECT, ACCESS OR USE THE SERVICES IN ANY MANNER. ANY SOFTWARE PROVIDED IN CONNECTION WITH THE SERVICES IS BEING LICENSED AND NOT SOLD TO YOU.
BY ACCEPTING THE TERMS OF THIS AGREEMENT, YOU REPRESENT AND WARRANT THAT ANY AND ALL INFORMATION YOU PROVIDE US THROUGH THE SERVICES IS TRUE, ACCURATE AND COMPLETE. THE PROVISION OF FALSE OR FRAUDULENT INFORMATION IS STRICTLY PROHIBITED.
YOU MUST BE OVER THE AGE OF SIXTEEN (16) TO BE ABLE TO USE THE SERVICE. WE RESERVE THE RIGHT TO REQUEST PROOF OF AGE AT ANY STAGE SO THAT WE CAN VERIFY THAT MINORS UNDER THE AGE OF SIXTEEN (16) ARE NOT USING THE SERVICE. IN THE EVENT THAT IT COMES TO OUR KNOWLEDGE THAT A PERSON UNDER THE AGE OF SIXTEEN (16) IS USING THE SERVICE, WE WILL PROHIBIT AND BLOCK SUCH USER FROM ACCESSING THE SERVICE AND WILL MAKE ALL EFFORTS TO PROMPTLY DELETE ANY DATA WITH REGARD TO SUCH USER.
Galor has developed and owns a cloud-based SaaS platform that enables entities to manage their travel, tourism and business services  (the "Authorized Use"). This Agreement is effective between Customer and Galor as of the date of Customer's accepting this Agreement (the"Effective Date") and during the Term (as further defined below), which shall govern the subscription, access to, and use of the Services (as further defined below).
To dispel doubt, the Service is provided to you on a non-exclusive basis. This Agreement shall not prevent the Company from entering into similar contracts with third parties, or from independently developing, selling, using, licensing or provide any rights with respect to services, products and/or documentation that are similar to those provided under this Agreement.
AGREED TERMS
GENERAL

In this Agreement, the following definitions shall have the following meanings:"Authorized User(s)" means individual(s) that have access to and use of the Services, including Customer's employees, authorizes agents and/or clients. Use of the Services by an Authorized User requires that an Authorized User be assigned with an account and/or otherwise gain access to Your website/service to the extent such website/service uses the Travel Booster in accordance with the terms of this Agreement ("Authorized User Account") by its company administrator."Customer Data" means, any data submitted via the Services by the Customer and/or an Authorized User and any data produced via the Services by Company, including and without limitation, any information/data of the Customer and/or of other third parties, including any identifying or non-identifying information related to the Customer, its clients or Authorized User and/or any data, information and material input or uploaded to the Services or transmitted through the Services by the Customer or Authorized Users to Travel Booster."Service" and/or "Travel Booster" means, (i) an online cloud based platform for managing and automating business efficiently in the travel industry made available as a Software as a service (SaaS), made available to Customer pursuant to the terms of this Agreement inclusive of all enhancements, modifications, additions, translations, compilations, service or other software provided hereunder; and (ii) any and all support services as may be provided by Company to Customer pursuant to the SLA (as defined below).

THE SERVICE AND RIGHT OF USE

Customer will subscribe to the Services by executing an order form which shall define: (i) the subscription term; (ii) applicable Travel Booster service and interface modules to which Customer subscribes in order to access Third Party Service Providers (as defined below); (iii) the consideration to be paid by Customer; and (iv) any other subscription terms that may be agreed upon by the Parties ("Order Form").
Upon expiration of an applicable subscription period, the applicable Order Form may be renewed and/or replaced by a new Order Form subject to the terms defined therein.
It is acknowledged that in order to activate the applicable Travel Booster interface modules, the Customer is required to obtain the third-party provider consent (e.g. travel and tourism services and web-sites, including without limitations hotels, airlines, travel agents, tour operators etc., collectively the "Third Party Service Providers") to interface use, as well as establish a commercial agreement by and between each desired content provider and Your organization. Third Party Service Providers may require that You undergo a certification process to activate their interface over Travel Booster.
Subject to Customer's compliance with the terms and conditions of the Agreement and of an applicable Order Form then in force and full payment of all applicable fees, Company hereby grants to Customer, during the Term, solely for the Customer's Authorized Use during the Term, and strictly in accordance with the terms and conditions of this Agreement and with any applicable law, a limited, non-perpetual, non-exclusive, non-transferable, non-sublicensable, limited right to access and use the Services as part of Customer's management of travel, flights and tourism websites or service, and to also allow Authorized Users to access and use it. All rights in the Services not expressly granted hereunder are reserved to Galor (or its licensors).
The Service shall be provided in accordance with the Service Level Agreement that can be found at https://www.travelbooster.com ("SLA") as amended from time to time which constitutes an integral part of this Agreement. Galor shall comply with the performance, uptime and service levels defined therein.
Customer is responsible for anything that happens through its account and/or sub-domain assigned to it for the purpose of accessing and using the Services, whether or not such actions were taken by it, including, for the avoidance of doubt, actions taken by third parties (Authorized Users and/or others). Customer, therefore, acknowledges that its Account may be terminated if someone else uses its account and/or sub-domain to engage in any activity that violates this Agreement or is otherwise improper or illegal.
Customer undertakes and represents that its contract (in any form, including terms of use), with Authorized Users and/or other third parties, with respect to the access and use of its own website/service will include terms not less stringent than the terms herein covering the access and use of the Services hereunder, and that all Authorized Users will be required to accept such terms  prior to obtaining access and/or using the Travel Booster whether directly and/or through the Customer's website/service (i.e., as end-users). The Customer and its employees and other representatives shall not assume or create any obligation or responsibility, express or implied, on behalf of the Company.
Customer undertakes to monitor its accounts and restrict use by any individual barred from accepting this Agreement and/or receiving the Services, under the provisions listed herein or any applicable law. Customer shall accept full responsibility for any unauthorized use of the Services by any of the above mentioned.

DATA PROTECTION AND PRIVACY

Any data that identifies a natural person or can make a natural person identifiable ("personal information") Customer and/or an Authorized User provides to and/or processes throughout the Services, which may include Customer's Authorized User and/or their client's name, age, birth date, ID number, gender, address, geographic location, e-mail address, phone number, pictures and any such other information, will be held and used in accordance with Company's Privacy Policy that can be found at http://www.travelbooster.com ("Privacy Policy") as amended from time to time which constitutes an integral part of this Agreement.
Customer agrees that it will supply accurate and complete information to Company, and that it will update that information promptly in case it changes. Customer represents and warrants that it has full right and authority to provide Company with the foregoing information, including, without limitation, any third party's consent (to the extent required under any applicable law) and to the extent appicable, that one or more lawful bases set forth in the applicable data protection and privacy laws, support the lawfulness of the processing.
In case required to do so under any applicable data protection and privacy law, Customer shall ensure via its contract with Autorized Users, that the Privacy Policy is made accessible to Authorized Users or alternatively, that the terms of the Privacy Policy are reflected in Customer's own privacy policy. In addition, Customer shall be required to obtain – in its contract with Authorized Users, the consent of Authorized Users to the extent such consent is required according to law to enable certain acts or practices of the Service as used by the Customer.
To the extent Customer is subject to the EU General Data Protection Regulation 2016/679 ("GDPR") Galor's Data Processing Agreement ("DPA"), available at http://www.travelbooster.com shall apply.
Customer shall be liable and shall indemnify Company, in any event of a breach or infringement of laws associated with personal information as a result of its failure to comply with the foregoing undertaking in this Section.

CUSTOMER CONTENT

For the purpose of providing the Services, Customer support and for analyzing and improving the Service, Company will be entitled to use the Customer Data.
Company allows the Customer to upload, post, publish and make available copyrightable materials such as literary works, text, images, photos, videos, strips and any other proprietary materials, which may include Customer Data and/or other materials (the "Customer Content"). Such Customer Content shall remain at all times, and to the extent permitted by law, the respective property of its third-party owner. Customer warrants and represents that it is and shall be solely responsible for the Customer Content and the consequences of posting or publishing such material, through the Services, in any way.
Customer further warrants and represents to Company that Customer possesses all rights required to lawfully provide the Customer Data and/or Customer Content to Company and allow Company to perform the Services in connection therewith, and further warrants and represents that Customer Data and/or Customer Content and/or the display of and access to such materials do not infringe upon, misappropriate, or otherwise violate any intellectual property, proprietary, privacy or other rights of any third parties. Customer shall have the exclusive responsibility and liability for the Customer Data and/or Customer Content, including without limitation, for the legality, reliability, authenticity, integrity, accuracy, content, completeness, availability and quality of the Customer Data.
Customer hereby grants to Company a worldwide, non-exclusive, non-transferable and non-sublicensable (except in connection with the permitted assignment of this Agreement and/or to Galor's sub-processors), and royalty-free license to use the Customer Content solely for the purpose of providing the Services to Customer pursuant to this Agreement and the applicable Order Form.
Without derogating from any of Company's rights and remedies under the Agreement and/or under law, Company will be entitled to immediately discontinue the Services or any part thereof in the event of any alleged infringement, misappropriation or violation of any rights of any third parties in connection with the Customer Data and/or Customer Content.
Customer acknowledges and agrees that Company has no obligation to review any of the contents of Customer Data and/or Customer Content provided to Company for inaccuracy or completeness, or for the potential violation of any third party rights. It shall be clarified that the Company shall not be liable in this regard whatsoever.
Any Customer Data and/or Customer Content provided to Company as part of the Services will be held and used in accordance with Company's Privacy Policy. In connection with providing the Service, Company may transfer, store and process Customer Data and/or Customer Content in any country in which Company or its affiliates maintain offices. In addition, the Company may transfer Customer Data and/or Customer Content to a third party as part of creating a reservation. By using the Service, Customer hereby consents to such transference, processing and storage of the Customer Data.
Customer acknowledges that in order to provide and/or further improve the Services or in order to createa resevartion, Comapny may transform Customer Data to anonymized, aggregated information ("Anonymized Data"). All Anonymized Data shall not be considered as Customer Content to the extent such data cannot reasonably be de-anonymized, and Company may freely use such Anonymized Data and transferre it to a third party in order to create an  reservation, provide that Company shall not use Anonymized Data in a manner that links any individual or the Customer to such Anonymized Data without Customer's prior written approval.
To the extent You provide Company with any feedback relating to the Services, such feedback will not be considered your confidential or proprietary information. Company shall own all feedback and may, at its discretion and for any purpose, freely use, modify, and incorporate into its Services any feedback, comments, or suggestions provided by Customer or Authorized Users (other than Customer Content), if any, without any additional obligation of Company to Customer or the applicable Authorized Users.

THIRD PARTIES SERVICES; THIRD PARTY COMPONENTS

Communication Channels. The Services may provide communication channels such as forums, communities, or chat areas ("Communication Channels") designed to enable Customer to communicate with other users of the Services. Company is under no obligation to monitor these communication channels but may do so, and reserves the right to review materials posted to the Communication Channels and to remove any materials, at any time, with or without notice for any reason, at its sole discretion. Company may also terminate or suspend Customer's access to any Communication Channels at any time, without notice, for any reason. Customer acknowledges that chats, postings, or materials posted by users on the Communication Channels are neither endorsed nor controlled by Company, and these communications should not be considered reviewed or approved by Company. Customer will be solely responsible for its activities within the Communication Channels and under no circumstances will Company be liable for any activity within the Communication Channels. Customer agrees that all its communications within the Communication Channels are public, and it has no expectation of privacy regarding its use of the Communication Channels. Company is not responsible for information that it chooses to share on the Communication Channels, or for the actions of other users.
Dealings with Third Party Service Providers. Customer hereby acknowledges and agrees that any responsibility regarding correspondence or business dealings with Third Party Service Providers and/or clients through the Services, including payment and delivery of related goods or services, and any other terms, conditions, warranties or representations associated with such dealings, are solely with Customer. Customer agrees that Company will not be responsible or liable for any loss or damage of any sort incurred as the result of any such dealings or as the result of the presence of such other entities on the Services.

THIRD PARTY MATERIAL AND SOFTWARE

The company has full discretion regarding contracting with a third-party provider or software. It shall be clarified that the Customer shall have no allegation or complaint in this regard.
Customer acknowledges that the Company uses cloud services and Third Party Service Providers web-sites in order to provide the Services, Customer further acknowledges that via the Services it may be able to access, review, display or use third-party services, resources, content, software or information ("Third Party Materials"). Customer acknowledges sole responsibility for and assumes any and all risks arising from its access to, use of or reliance upon any such Third Party Materials, and Company disclaims any liability that Customer may incur arising from its access to, use of or reliance upon such Third Party Materials through the Services. Customer acknowledge and agree that Company: (i) is not responsible for the availability, accuracy, integrity, quality, lawfulness, performance, errors or security of any such Third Party Materials or the products or services on or available from such Third Party Materials; (ii) has no liability to Customer or any third party for any harm, injuries or losses suffered as a result of its access to or use of such Third Party Materials or Customers reliance on the privacy practices, data security processes or other policies of such third parties; and (iii) does not make any promises to remove Third Party Materials from being accessed through the Services. Customer's ability to access or link to Third Party Materials or third party services does not imply any endorsement by Company of Third Party Materials or any such third party services.
In addition to the aforesaid, Customer acknowledge that the Company may utilize, include in the Services, automatically distribute and/or download and install on any machine who access the interface that is provided by Company for accessing and use of the Services, certain third party software, components, cookies and/or libraries that are subject to open source license and/or to other third-parties license terms ("Third Party Software"). Customer acknowledges and agrees to the use by the Company of such Third Party Software.
Customer acknowledges and agrees that its right to use such Third Party Software in connection with the Services, is subject to and governed by the terms and conditions of the open source or third party license applicable to such Third Party Software, including, without limitation, any applicable acknowledgments, license terms and disclaimers contained therein. In the event of a conflict between the provisions of this Agreement and the terms of such Third Party Software license, the terms of the applicable Third Party Software license shall prevail with regard to Customer's use of the relevant Third Party Software. Other than the applicable Third Party Software component, in no event, shall the Services (or any part thereof) be deemed to be "open source" or "publicly available" software etc.
Without derogating from the foregoing, this Agreement does not authorize Customer to use any Third Party Materials, and Customer may not use any Third Party Materials except as expressly permitted by the owners of such Third Party Materials and such owners may have the right to seek damages against Customer for any unauthorized use of their Third Party Materials.It shall be clarified that the Company shall not be lliable for any unathorized use of Third Party Materials by the Costumer.
Without derogating from any of Company's rights and remedies under this Agreement and/or under law, Company will be entitled, at its sole discretion, to immediately discontinue the Services or any part thereof, in the event of any alleged infringement, misappropriation or violation of any rights of any third parties in connection with the Third Party Materials/Software.

RULES OF CONDUCT AND USAGE

Customer represents and warrants that it has full right and authority to use the Services and to be bound by this Agreement. Customer agrees that it will comply fully with this Agreement and all applicable domestic and international laws, regulations, statutes, ordinances that govern its use of such Services. Without limiting the foregoing and in recognition of the global nature of the Internet, Customer agrees to comply with all local and international rules regarding online conduct. Customer also agrees to comply with all applicable laws affecting the transmission of content or the privacy of persons.
Customer undertakes not to defraud, or attempt to defraud, Company or other users, and that it shall not act in bad faith in its use of the Services. If Company determines that Customer has acted in bad faith and/or in violation of the Agreement, or if Company determines that Customer's actions fall outside of reasonable community standards, Company may, at its sole discretion, terminate Customer's Account and prohibit it from using the Services.
Customer's use of the Services is limited to that specifically and explicitly permitted in this Agreement. Customer and/or Authorized User's on its behalf shall not, and shall not permit any third party, to: (a) engage in, cause, or permit the reverse engineering, disassembly, decompilation or any similar manipulation or attempt to discover the source code or underlying ideas or algorithms of the Services or any part thereof; (b) bypass, alter, or tamper with any security or lockout features of the Services; (c) create any derivative work or translation of the Services; (d) provide, lease, rent, lend, license, assign, delegate, or otherwise transfer or use or allow others to transfer or use the Services for the benefit of any third party; (e) use the Services in in any way that may prejudice or damage Galor's business; or (f) transmit throught the Services any material that is defamatory, offensive or otherwise objectionable.

CONSIDERATION

In consideration for the Services provided by Company under this Agreement, Customer shall pay to the Company, the subscription fees described under the applicable Order Form.
All fees payable under the Agreement are non-refundable, net amounts and are payable in full, without any deduction of any kind including for taxes and/or duties. In addition, no amounts shall be set off by Customer for any reason whatsoever. Customer will be responsible for, and will promptly pay, all taxes and duties of any kind (including but not limited to sales, use and withholding taxes) associated with the Agreement or its receipt of the Services, except for taxes based on Company's net income.
Any and all fees under the Order Form, including any add-on's included and ordered in the package elected (without regard to its actual usage), shall be paid in full and in advance, no later than 30 days before the beginning of the relevant Term.
During theTerm, any further add-on's ordered by the Customer and/or additional services shall be payable in full commencing on the requested date and until the end of the Term. The aforesaid payment shall be paid upfront for the full period within 7 days after Customer's order of any additional service or add-on's in accordance with the latest Galor price list as updated from time to time.
Payments under Sections 8.3 and 8.4 above shall be made in accordance, in the currency stated under the applicable Order Form, by a direct bank transfer (swift) to Galor detailed under the applicable Order Form.

TERM AND TERMINATION

This Agreement commences on the Effective Date and will remain in effect for so long as Customer has an applicable subscription term in effect in accordance with an applicable Order Form, unless otherwise terminated in accordance with the provisions herein ("Term").
Company may terminate this Agreement (i) at any time for any or no reason upon 30 days prior written notice to Customer or (ii) immediately upon written notice to Customer if Customer fails to make any timely payment of fees owed to Company or in case of breach and/or failure to comply with any of the provisions of this Agreement and/or an applicable Order Form.
Either Party shall have the right to immediately terminate the Agreement, upon written notice, in the event the other Party files a petition in bankruptcy or is adjudicated as bankrupt or insolvent, or makes an assignment for the benefit of creditors, or an arrangement pursuant to any bankruptcy law, or discontinues its business or has a receiver appointed for its business and such receiver is not discharged within one hundred and eighty (180) days.
Upon termination of the Agreement, (i) Customer shall cease to use the Services, and (ii) the Recipient shall cease to use and shall either destroy or return to the Discloser any Confidential Information (both as defined below) of the Discloser in the Recipient's possession.
Termination of the Agreement shall not affect any provision of the Agreement which is expressly or by implication intended to come into force or continue in force on or after the termination.

INTELLECTUAL PROPERTY OWNERSHIP

The Services, including but not limited to all materials, any computer software (in object code and source code form), data or information employed by Company pursuant to the Agreement, and any know-how, methodologies, equipment, or processes used by Company to provide the Services, including without limitation all patent, copyright, trade secret and any other proprietary rights therein and any other deliverables provided by it hereinunder and any improvements and enhancements thereto, are and shall remain the sole and exclusive property of Company. No license in the Services or under any Company's intellectual property rights is granted to Customer except as explicitly provided in Section 2 above.
Nothing in this Agreement gives You a right to use any of Company's trade names, trademarks, service marks, logos, domain names, or other distinctive brand features.

INFORMATION COLLECTED

During the course of Customer's use of the Services, Company may collect information regarding Customer's use of the Services, such as information on which tools and/or services in the software are being used and how they are being used, connection time to Company's server, etc. Any such information gathered by the Company will be used only in connection with evaluating and improving Company's products and technology.

CONFIDENTIALITY

Each party hereto ("Recipient") shall keep any confidential and proprietary information provided by the other party ("Discloser"), the intellectual property rights detailed under Section 9 above, and any information regarding and/or relating to each of the above, which (i) if in written, recorded, electronic, graphical or other tangible form, is marked as confidential and/or proprietary or with a similar legend or other notation denoting the confidential nature of the information or the proprietary interest of the Discloser therein; or (ii) if disclosed orally, is identified orally as confidential and/or proprietary at the time of disclosure and shall be followed by transmittal of a reasonably detailed written summary of the information provided to the Recipient and labeled as confidential and/or proprietary within thirty (30) days of disclosure ("Confidential Information"), in strict confidence, and shall prevent and protect the Confidential Information of the Discloser from unauthorized disclosure or use. The Recipient shall not disclose any or all of the Confidential Information of the Discloser (including methods or concepts utilized therein) and the results of any tests regarding the Confidential Information of the Discloser to anyone, except to the Discloser, and to the Recipient's employees who need to know such information under this Agreement. The Recipient shall notify each employee to whom any such disclosure is made that such disclosure is made in confidence and shall be kept in confidence by such employee, and shall ensure that such employee shall be bound, prior to such disclosure, by a confidentiality undertaking with terms not less restrictive in comparison to the terms set forth in this Agreement.
Information shall not be considered Confidential Information if such information:
(i) was or hereafter becomes known to the Recipient prior to the disclosure by the Discloser;  (ii) was at the time of disclosure to the Recipient, or subsequently became generally available to the public through no act of the Recipient; (iii) was received by the Recipient from a third party without restrictions as to disclosure; (iv) was independently developed by the Recipient without use of the Confidential Information of the Discloser; or (v) required to be disclosed by a court or governmental authority or by applicable law or regulation, provided however, that (a) the Recipient notifies the Discloser of such disclosure, to the extent not limited by law; and (b) to the extent possible, provides the Discloser with the opportunity to oppose the disclosure or obtain a protective order.
The Recipient acknowledges and agrees that a violation of any of the Discloser's proprietary rights, including without limitation, violation of the confidentiality undertakings in this Agreement, may cause significant harm to the Discloser, that monetary damages would be inadequate, and that the Discloser will be irreparably harmed. In the event of such a violation, the Recipient agrees that in addition to any other rights and remedies the Discloser may have, an injunction (whether temporary, preliminary or final) shall be entered in a court of competent jurisdiction against the Recipient upon the request of the Discloser, without bond.

CUSTOMER'S RESPONSIBILITIES

In addition to any other undertaking or responsibility of Customer as set forth in this Agreement, any applicable Order Form or an exhibit hereto or thereto, Customer shall be solely responsible and liable for, and in connection with: (i) the manner in which Customer and its authorized users use the Services or make travel-related decisions based on the Services (ii) Customer Content, including without limitation Customer's rights to use such Customer Content in connection with the Services; (iii) information, data (including billing and contact information) or other Customer Content provided by Customer or its authorized users; and/or (iv) compliance by Customer with any and all applicable laws and with third parties' rights in connection with the foregoing.
Customer hereby agrees to defend, indemnify and hold harmless Company from and against any and all claims, damages, obligations (including, but not limited to reasonable legal fees) arising from any of the aforementioned responsibilities of the Customer.

WARRANTY DISCLAIMERS
Except as otherewise expressly specified herein, the services are provided on an "as is" and "as available" basis, without any warranties of any kind whatsoever. all express, implied and/or statutory warranties in connection with the service, including, but not limited to, warranties of merchantability, fitness for a particular purpose, and non-infringement, as well aS any warranty of quiet enjoyment or that the services will perform error-free or uninterrupted or any warranties regarding security, suitability, reliability, availability, timeliness, accuracy, actualization and performance of the services, are all expressly disclaimed to the fullest extent permitted by law. no statement or information, whether oral or written, obtained from the company (or anyone on its behalf) in any means or fashion shall create any warranty if not expressly and explicitly set forth in this agreement.
LIMITATIONS OF LIABILITY

Except as expressly and specifically provided in this Agreement, the Customer assumes the sole responsibility for results obtained from the use of the Services, and for conclusions drawn from such use. The Company shall have no liability for any damage caused by errors or omissions in any information, instructions or scripts provided to the Company by the Customer in connection with the Services (including without limitation, Customer Data and/or Customer Content), or any actions taken by the Company at the Customer's direction.
Notwithstanding anything to the contrary herein, the Company will not be held liable or accountable for any delay or failure in performance or non-availability of the Services resulting, directly or indirectly, from acts of nature, events, forces, omissions, accidents or causes beyond its reasonable control, including, without limitation, internet failure, network or computer equipment failures, telecommunication equipment failure, electrical power failures, lock-outs, strikes or other industrial disputes, labor disputes, insurrections, riots, civil disturbances, shortages of labor or materials, fires, floods, storms, explosions, breakdown of plant or machinery, acts of God, war, governmental actions or orders, orders of domestic or foreign courts or tribunals or loss of or fluctuations in heat, light or air conditioning.
Notwithstanding anything to the contrary, in no event shall Company or anyone on its behalf be liable for any indirect, consequential, incidental, special or punitive damages of any kind, including without limitation damages for loss of business or profits, business interruption, loss of business information or loss or damages to goodwill, in connection with this agreement regardless of the cause and whether arising in contract (including fundamental breach), tort (including negligence), or otherwise, even if Company has been advised of the possibility of such damages or loss. Notwithstanding anything to the contrary herein, under no circumstances will Company's total and aggregate liability in connection with this agreement and the SLA, to Customer from all causes of action of any kind, including without limitation contract, tort, negligence, strict liability, breach of warranty, or otherwise, arising out of or related to the agreement, exceed the fees actually paid by Customer to Company for the right to use the services in the six (6) months preceding such claim.

MISCELLANEOUS

Governing Law and Jurisdiction. This Agreement and the SLA is governed by the laws of Israel, without application of its principles of conflicts of law. The Parties irrevocably consent to the exclusive jurisdiction of the competent courts in Tel Aviv, Israel, to adjudicate all disputes arising from or related to this Agreement or SLA to the exclusion of the jurisdiction of any other court; however, Company shall retain the right to institute proceedings, including interlocutory and/or injunctive relief, in any other territory.
Publicity. Company may identify Customer on Company's website(s) and other marketing materials as a user of the Services. Upon Company's reasonable request, Customer agrees to provide Company with information regarding its use of the Services and cooperate with Company's efforts to promote and market the Services.
Assignment. Company may assign this Agreement or the SLA without notice to Customer, at Company's sole discretion; Customer shall not assign or transfer this Agreement or the SLA or Customer's rights hereunder without the prior written approval of Company (such approval may be withheld or conditioned at Company's sole discretion) and any assignment without Company's prior written consent shall be null and void and of no effect.
Severability. If any term, provision, covenant or restriction of this Agreement or the SLA is held by a court of competent jurisdiction or other authority to be invalid, void, unenforceable or against regulatory or public policy, the remainder of the terms, provisions, covenants and restrictions of this Agreement or SLA shall in no way be affected, impaired or invalidated.
Entire Agreement. The terms and provisions herein and the SLA terms and provisions contained and constitute the entire Agreements between the Parties with respect to the subject matters hereof and shall supersede all previous communications, oral or written, between the Parties hereto with respect to the subject matters hereof. No modification, amendment or correction to this Agreement or the SLA  shall be binding upon either of the Parties hereto unless in writing and signed by the duly authorized representatives of both Parties.
Waiver. No waiver of any rights by any party hereto shall be construed as a waiver of the same or any other right at any prior or subsequent time. Furthermore, no waiver or delay on the part of a Party in exercising any power or right hereunder, and no forbearance or indulgence of a party granted to the other party, shall in any way restrict or diminish the full rights and powers of that Party under this Agreement, or operate as a waiver of any breach by a Party of any of the terms or conditions of this Agreement.
Independent Contractor. No agency, partnership, joint venture or employment relationship is or shall be created by virtue of the Services and/or the Agreement.
Notices. All notices permitted or required hereunder shall be in writing and shall be sent by, e-mail or personal delivery at the facsimile number, or address as either Party may specify. Notices sent to Company shall be addressed to TravelBoosterSupportTeam@galor.com and to Customer's address as provided by Customer, or to the address otherwise designated from time to time in writing by the Parties. Any notices provided will be deemed as being received on the date of transmission of facsimile, e-mail, or personal delivery unless given outside normal business hours in which case such notice shall be deemed as being given on the next business day, provided that if any such notice fails to reach Customer because the information provided by Customer or on Customer's behalf to Company is not accurate or up to date, notice shall be deemed sufficiently delivered on the date it was sent.
This page was updated in June 2022.