Travel Agent Solutions for Managing Your Finances
Jun. 15, 2022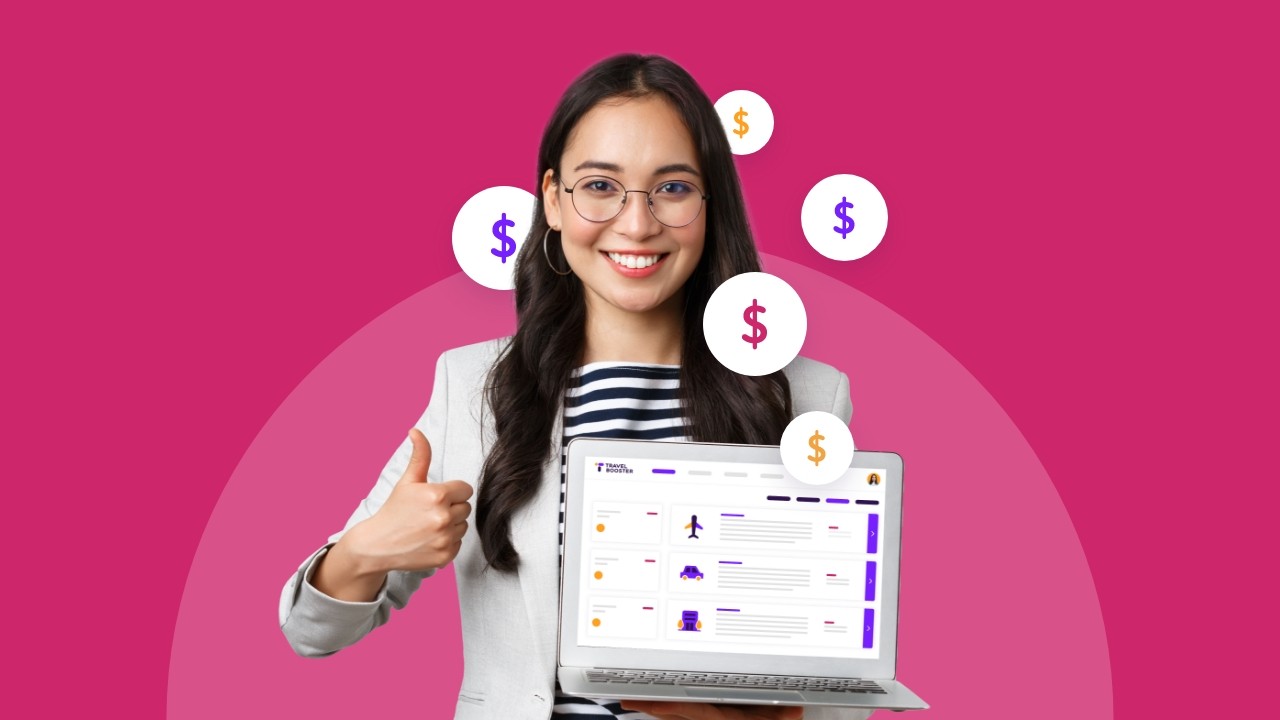 Making sales and attracting leads does not guarantee financial success. Despite the current business is booming feeling, your travel business might, in fact, be in trouble. 
This often occurs when travel products are not priced accurately (with the correct profit and costs built-in) or when accounts receivable (AR) and accounts payable (AP) are not consistently tracked. That's why proper travel agency accounting processes are essential to maintaining a thriving business.
As more travel agencies move their businesses online, software for travel agencies is increasingly important as it automatically handles many of the backend tasks that either get left behind or are handled incorrectly. Tour operator software streamlines those tasks, empowering you to create a financial plan, implement it and stick to it without fail.
Create a financial plan for your travel business
Below are the typical financial tasks that travel ERP software covers so you can better strategize and manage the financial aspects of your business.
Estimate cash flow
Balancing and recording funds coming in with funds going out is crucial to any business. But equally important is managing cash flow. Cash flow determines whether you'll be able to collect and pay salaries all year long, including during low season.  But it takes work. 
To project your cash flow:
Estimate your sales over a 12-month period

How many customers will purchase your travel products throughout the year? How much income will each one generate? Don't overestimate.
Estimate your expenses over a 12-month period

Consider the cost of your vendors, agent commissions, wholesale products, and marketing as well as your fixed expenses like office space, employee salaries, etc.
This will give you an estimated cash flow throughout the year, indicating whether you'll be able to sustain your business or not.  A travel ERP system can provide an even more detailed and accurate projection.
Because travel ERP software can automatically pull data from multiple sources and create reports, you can also easily assess which destinations, dates and partners provide the most value for your business. When you know where to source your value, your business will become more profitable.
Manage AR/AP
Sending an invoice is the first step following a reservation that often gets delayed, causing future cash flow issues. Bogged down with so many other tasks, travel agents often forget to send an invoice or send it weeks later. When your customers book a trip, travel software automatically creates and sends an invoice, offering easy digital payment options for the customer like credit card payment or bank transfer.  The result? Faster payments.  That means you save time and manpower on follow-up.
But even more importantly, travel software tracks both customer and vendor invoices and payments and creates reports based on short-term and long-term recorded financial data. These reports provide real-time data for better decision-making. 
Reconciliation cycle processes automate your accounts payable, receivables, and exports to general ledgers allowing you to capture an immediate view of your profitability, revenues, and sales metrics.
Unfortunately, without automated software, vendor and agent management become an unending list of time-consuming burdensome tasks that often get neglected. Are you on top of your commissions? Have you paid all your vendors? 
Accurately price your products and services
Travel operator software allows you to price your products more accurately by tracking all of your expenses and providing the data you need to make strategic pricing decisions. 
Travel agents can easily:
Set up dynamic pricing

Handle multiple currencies

Create pricing based on product type, tourist categories, current market, time of year and more

Automatically include applicable discounts and taxes

Build-in custom pricing when relevant
When you can confidently price your travel products and packages, you'll also be able to confidently offer special customer discounts, improve your profitability and decrease your losses. By understanding your earnings and expenses, you'll know with clarity which product has the most financial value for your business.
Manage and track your inventory 
Travel software enables you to manage your inventory from one dashboard. By managing your inventory online including self-operated and third-party travel products, you can control availability in real time, design special offers, set dynamic pricing and work with multiple currencies.  In fact, you can maximize your selling price through exchange rate optimization for buying and selling.
Financial visibility means better decision making
With Saas travel ERP software, you'll gain full transparency into your financial backend. You'll see if you're covering your costs, hitting your monthly targets and generating profit. And if you're not yet achieving your goals, you'll be better informed. You'll have the stats you require to approach investors and to obtain the funds you need to scale.
Subscribe to our newsletter