What Are the Benefits of Tour Management Software?
Jul. 15, 2022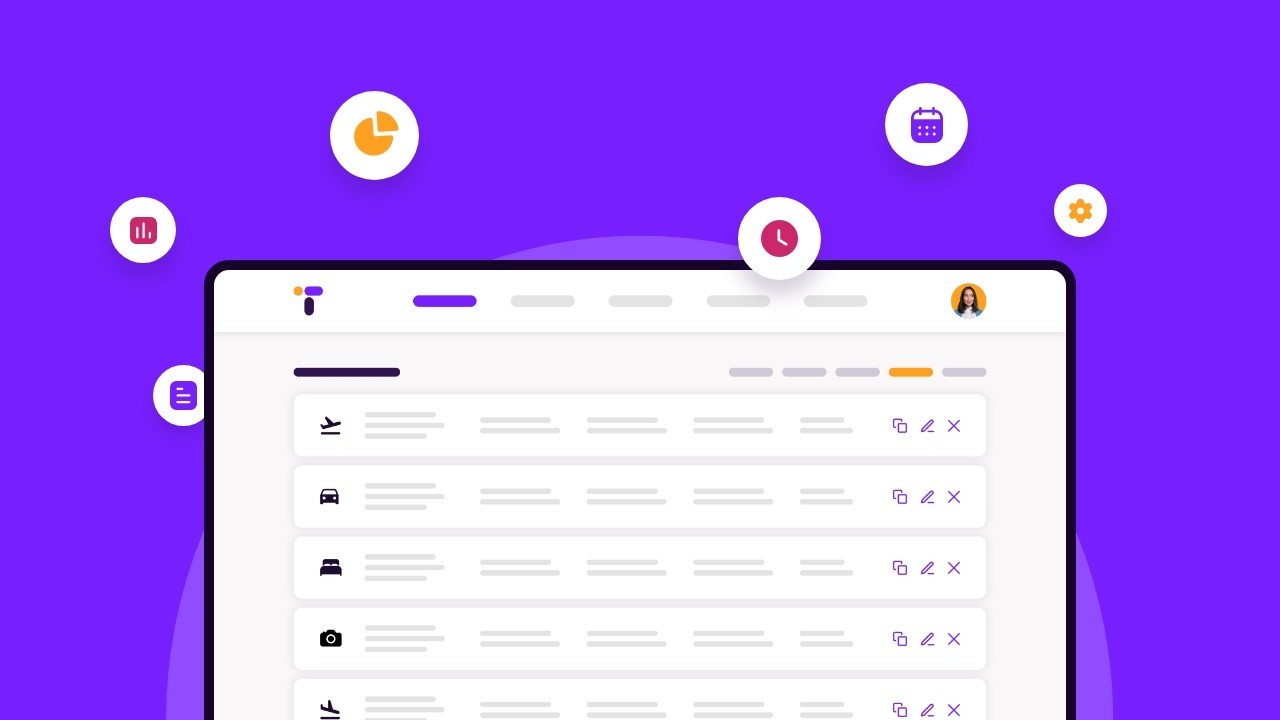 Once upon a time, travel was simpler and options were more limited. Travelers followed the beaten path, visiting the standard destinations and sites like their friends and neighbors. But as the world became more global and more connected through social media and the internet, travelers became exposed to many more exotic, creative and off-road trip itineraries. And they soon wanted more from their travel experiences. Fortunately, as travelers changed, so too did travel software. Web-based tour operator software has become synonymous with business growth and scale in the travel industry.
In fact,  by implementing tour operator booking software, many travel companies have increased their ROI by 200-500% within two years. For travel agents and tour operators, it's a game-changer.
Here's why it works:
Complex tasks become simple ones
Online booking software for tour operators makes managing and operating complex travel programs with multiple vendors and currencies easier than ever before, empowering travel agents and tour operators. 
With connectivity to external reservation systems, multi-selling channels, a wide range of products to sell, and tailor-made proposals, online booking software brings all the disparate pieces together on one platform.
Online booking made easy
For many travel companies, finding a tour operator booking software that can handle the volume and unique business requirements so common to modern travel companies is critical. An ERP travel management system does just that and goes even further,  maximizing efficiency and providing great customer service to boot. 
Online booking software improves every aspect of the reservations process from inventory management and dynamic pricing to customer service and sales. Clients can pick their dates and times via the travel website and pay on their own without any additional manual intervention. Once clients complete and confirm their bookings, they can access all their information via a customer portal.
​​Perhaps most importantly, because clients can book on their own 24/7 (instead of between the hours of 9 to 5, just five days per week), they can sell more. 
It's that simple.
Streamlined workflows: point and click
In the past, travel companies used several systems to complete their tasks including one for the back office, another for accounting, another for product management and one for proposals. It was inefficient and often resulted in errors.
But travel software automates the back end, provides a billing and payment platform and creates individual files for every trip booked. It combines several systems onto one platform with remote access from anywhere in the world. 
Online tour management software has helped companies to integrate all of their booking solutions into a single dashboard. It streamlines the process for companies to connect with their customers and empowers customers to book easily and efficiently. 
Improved customer experience
A travel inventory management system enables travel companies to expand their reach, allowing them to access suppliers that would otherwise be out of reach. 
From automatic reservation confirmations to automated emails, the possibilities are endless. Without human intervention, automated company emails can ensure clients don't miss their reservations. They can receive additional reminders about what to bring and what time to show up for a tour. It's all customized to meet the needs of both the travel company and its customers. 
The software automatically connects to a company's website, enabling real-time booking, customizations, and promotions. With such ease of use, travel companies have seen a significant increase in sales conversions. 
And so what?
Online travel software for travel companies frees up staff to provide better customer service, better solutions and more profitable outcomes.
It simplifies what was once a tedious process and opens up a whole new world for the travel industry.
Subscribe to our newsletter