How Cloud Technology Is Changing the Travel Industry
Jun. 4, 2022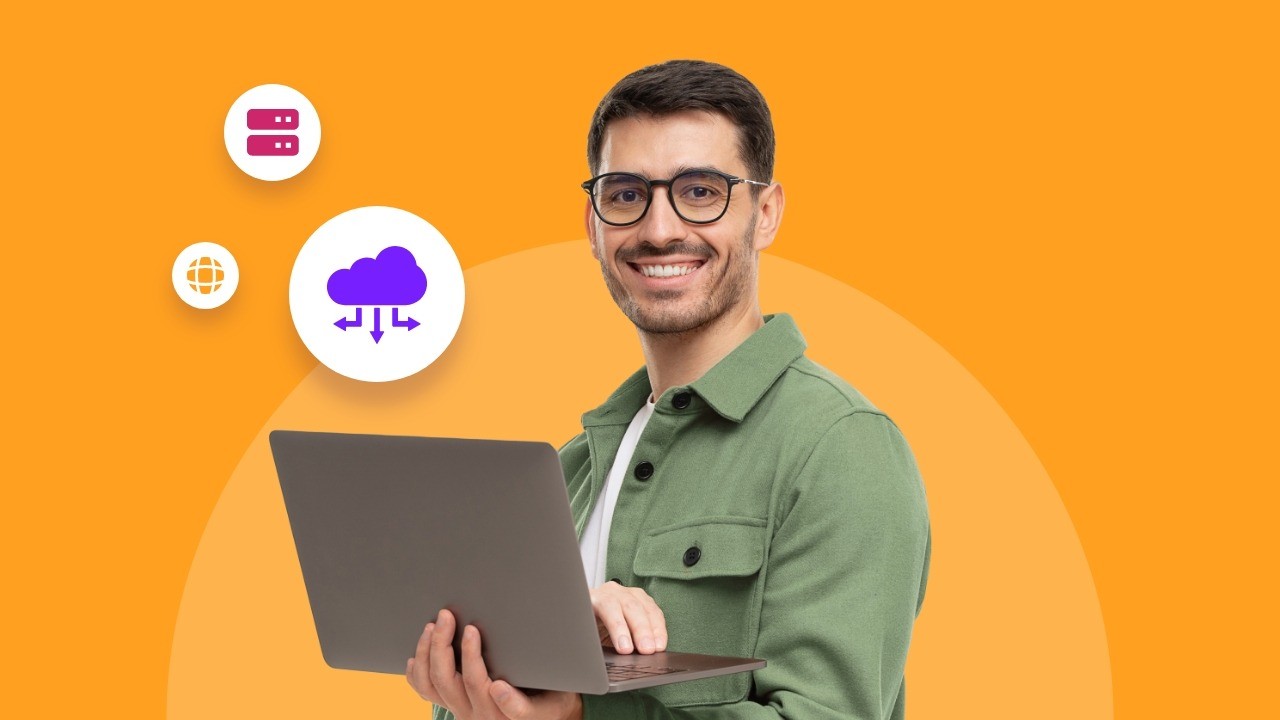 The travel industry's digital transformation occurred over time and continues to progress as more travel companies implement travel industry cloud technology.
Cloud technology coupled with the emerging power of the digital world has altered the travel industry on many levels.
With the rise of social media like Facebook and Instagram and review sites like Trip Advisor, travel options have become more varied and more exotic. Travelers are now more influenced by the posts they viewed through social media and review sites than a printed travel brochure. 
In fact, social media and internet travel sites have become a hub of activity provoking potential travelers to take action and book trips. For example, in 2015, Wanaka, New Zealand's tourism board invited influencers to post about their adventures. As a result, New Zealand's tourism increased by 14%. 
As online UX (user experience) improves, more travelers are choosing to book online through dynamic travel sites that can automatically customize tours, provide different pricing options and offer easy payment solutions.
As the world transforms its approach to travel, cloud technology is becoming more popular and more essential for travel companies.
6 ways cloud technology is shaping the travel industry
1. Remote access
Now more than ever, remote access is not just important, it's essential for travel companies. Cloud-based travel ERP software empowers travel executives and their staff to access their accounts, products, payment platform and customers from anywhere with internet service. 
In fact, remote mobile access is a game-changer for many travel companies that have moved their entire company or part of their company to a remote work environment. 
2. Customization
With ERP travel management software, travel companies can now automatically provide more customized services through their online platform. Without having to actively sell their services, they can upsell and increase their revenue by providing additional options on their website for an extra fee. Using online ERP travel management software makes it simpler than ever for companies to send clients trip itineraries with options for them to automatically customize their travel plans, saving companies time and enabling their clients to feel included in the process.
3. Less time maintaining, more time selling
Cloud technology eliminates the need for onsite tech infrastructure and the cost of maintaining it. SaaS providers automatically update software and provide ongoing technical support. Also, as a monthly subscription, SaaS reduces upfront costs and provides flexible payment options during the offseason.
Travel industry cloud technology also includes data backup and security, ensuring data preservation even following a blackout or flood. Even more, cloud-based software allows businesses to work with regulated clients like banks and pharmaceutical defense companies without fear of sensitive information being leaked.
4. Data-driven strategies
In the competitive travel industry, strategy is crucial. But strategy without data is not a strategy, it's guesswork. An automated travel system stores all information in its centralized database that can be accessed with the click of a button. When do your target clients book vacations and tours? Which product was most popular over the last two years? Did your last promotion increase sales? Data-driven insights enable travel companies to implement more profitable strategies with confidence.
5. Cross-cultural collaboration
Cloud technology reduces silos within an organization by fostering more collaboration through one central online platform accessible and transparent to all employees even across multiple locations. Travel agents and tour operators can create one online file containing all trip documentation including passenger information, supplier data, corporate and travel agency data, business rules, and policies. Saved in the cloud, each file can be accessed with a simple click and easily edited or updated on demand.
6. Increased profitability
By reducing manual backend tasks like accounting and data entry, travel ERP software optimizes operations, increasing the capacity of travel agents and financial staff by a significant percentage. As a result, travel companies can better meet the demands of their global clientele and improve their profitability. Incredibly, some travel companies report a 200-500% increase in revenue within just two years of implementing cloud-based technology.
A new world in the travel business
As enterprise travel companies compete in the global market, they are compelled to service their clientele with the right level of digital transformation. Cloud-based technology has penetrated nearly every industry and continues to evolve. For travel companies to gain a competitive advantage, they will soon have no choice but to adapt and transform.
Subscribe to our newsletter