Why Travel Agents Should be in Corporate Travel
Nov. 28, 2022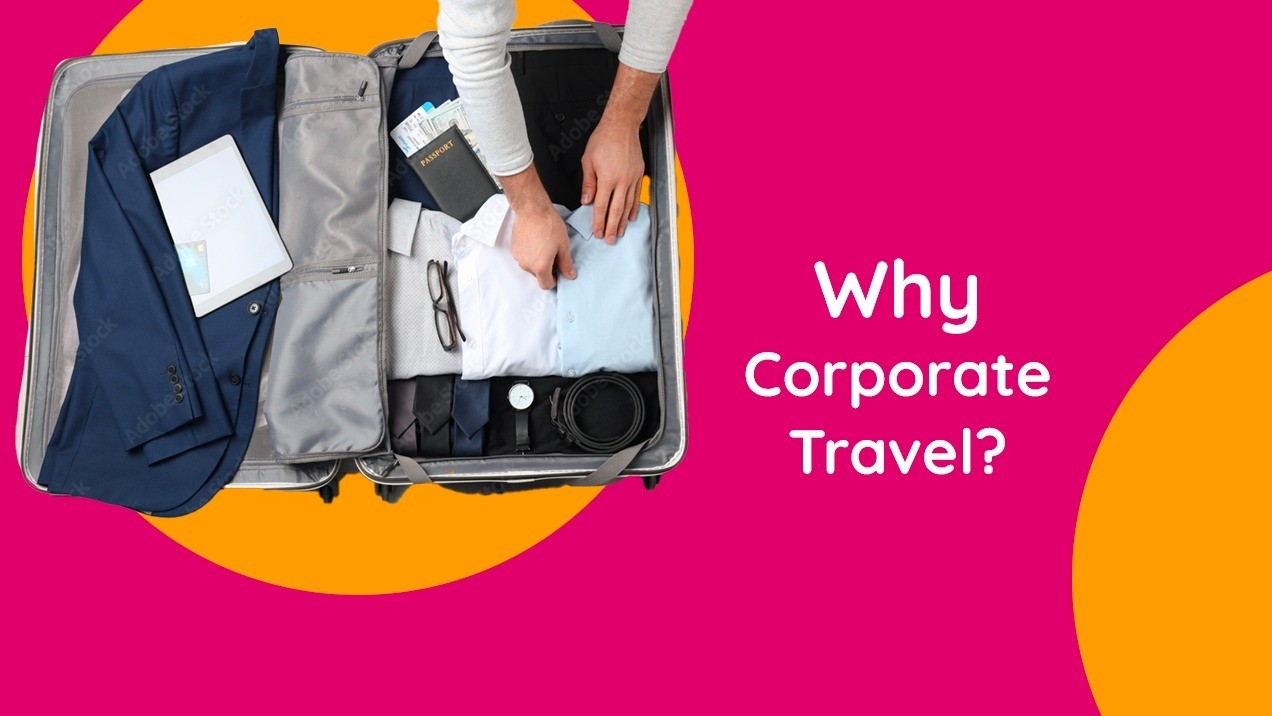 After nearly two years of COVID, travel has made a serious comeback. People are anxious to make up for lost time, but as the principles of supply and demand dictate, this comes at a cost – literally. Airfare prices rose nearly 50% in 2022, and prices are expected to continue to escalate in 2023.  
With 68% of corporate workers reporting that their companies are embracing a hybrid remote and in-office work model, part of the "new normal" involves enabling workers to be more mobile. Whether remote employees are traveling to headquarters multiple times a year or attending global conferences, corporate travel isn't going anywhere anytime soon. 
That said, between elevated travel costs, staying on top of ever-changing safety regulations, and expecting the unexpected (i.e. the 1.5 million bags that were lost or damaged by airlines in 2022), more and more corporations are turning to travel agencies for much needed assistance.
What's in it for the travel agents, you ask? This article will reveal why travel agents should be in corporate travel.
What is corporate travel management?
In short, corporate travel management is the way companies handle every aspect of business travel, including arranging flights, accommodation, and transportation, as well as purchasing tickets to conferences and any other necessary tasks.
Depending on the size of the company, corporate travel management solutions generally include one of the following:
Someone in-house who works in office management, operations, HR, or finance

An in-house corporate travel agent 

Using an external corporate travel agency
Corporate travel challenges
Corporate travel has no shortage of challenges, but when handling corporate travel management on top of other daily work responsibilities, things can get extremely hectic. 
Some of the main challenges employees face when tasked with corporate travel management are the following:
Handling multiple requests in addition to regular responsibilities

Making sure all travel is authorized 

Planning trips within budget

Chasing down colleagues to follow procedure

Cancellations and last-minute changes
Imagine being expected to handle something completely outside of your job description in addition to your regular workload. Sounds like a recipe for frustration and time wasted. The truth is that delegating corporate travel management to an employee without proper training or experience will often end up causing more chaos than order.
Travel agents are the best corporate travel management solution
While smaller companies with a lower budget might choose to go with the in-house option, it can be extremely stressful for an employee to take on all the responsibilities of corporate travel management. Enter the travel agent!
Many companies choose to hire experts, primarily corporate travel agencies or travel agents that specialize in corporate business travel management services, to handle everything in the corporate travel department. 
Why? Travel agents are much more equipped to negotiate the best travel rates and handle any other global travel tasks. Travel agents not only have the upper hand in terms of experience and knowledge but often have tools like specialized tour operator software on their side to plan seamless, affordable trips.
Why travel agents are in high demand in the world of corporate travel
In 2022, people took nearly 500 million domestic business trips in the US alone. That is to say that even with the rise of the Zoom business call, corporate travel is back. If we have learned anything over the past two years, it's that face-to-face interactions are a must for everyone – and business is no exception.
Because corporate travel is such an important element of work for so many people, companies understand the importance of hiring travel agents to handle their corporate travel needs. Some of the main reasons:
Saving time:

There is a reason being a travel agent is a full-time job. Handling all corporate travel tasks properly takes a lot of time, something employees with other responsibilities might not have. 
Saving money:

Travel agents know how to get the best deals on travel-related expenses and often have access to exclusive offerings that others don't have. 
Saving frustration:

It can be difficult enough to ensure that all corporate travel stacks up with travel policies, budgets, and protocols. Using a professional can help things run more smoothly all around.
Is corporate travel profitable for travel agents?
The short answer is yes, corporate travel is profitable for travel agents. The specifics of payments and fees will be dictated on a case by case basis, but agents can expect at least some of the following:
Management fees

are usually set monthly payments that cover the regular services performed by the travel agents. These services can include providing support, managing bookings, and building itineraries during work hours. 
Mark up fees

are set fees charged for each corporate travel booking, including flights, hotels, transport, etc.
Travel management company assistance fees

are added for extra assistance with things outside the usual realm of travel operations. This could include buying tickets to global conferences, arranging reservations at restaurants for business meetings, and so on.
Cross selling opportunities with the rise in bleisure travel, agents can kill two birds with one stone.
Tips for getting involved in corporate travel
If you want to get involved in corporate travel, start the same way you would with any other type of customer. Find their pain points and focus on how you can help them overcome them. 
For many companies, having their employees book their own corporate travel is costing them valuable time and money. As a travel agent you need to show them that even with your fees, you will save them money at the end of the day. 
Another tip when looking for a foot in the door is to remember that some corporations require more travel than others. Companies that travel more often are more likely to need a travel agent. Also, larger companies that spend more money on corporate travel are more likely to find travel agents valuable assets. 
So, what are you waiting for? Get out there and play the corporate travel field!
Subscribe to our newsletter