What are the Main Benefits of Point-of-Sale Systems for Travel Agents
Nov. 27, 2022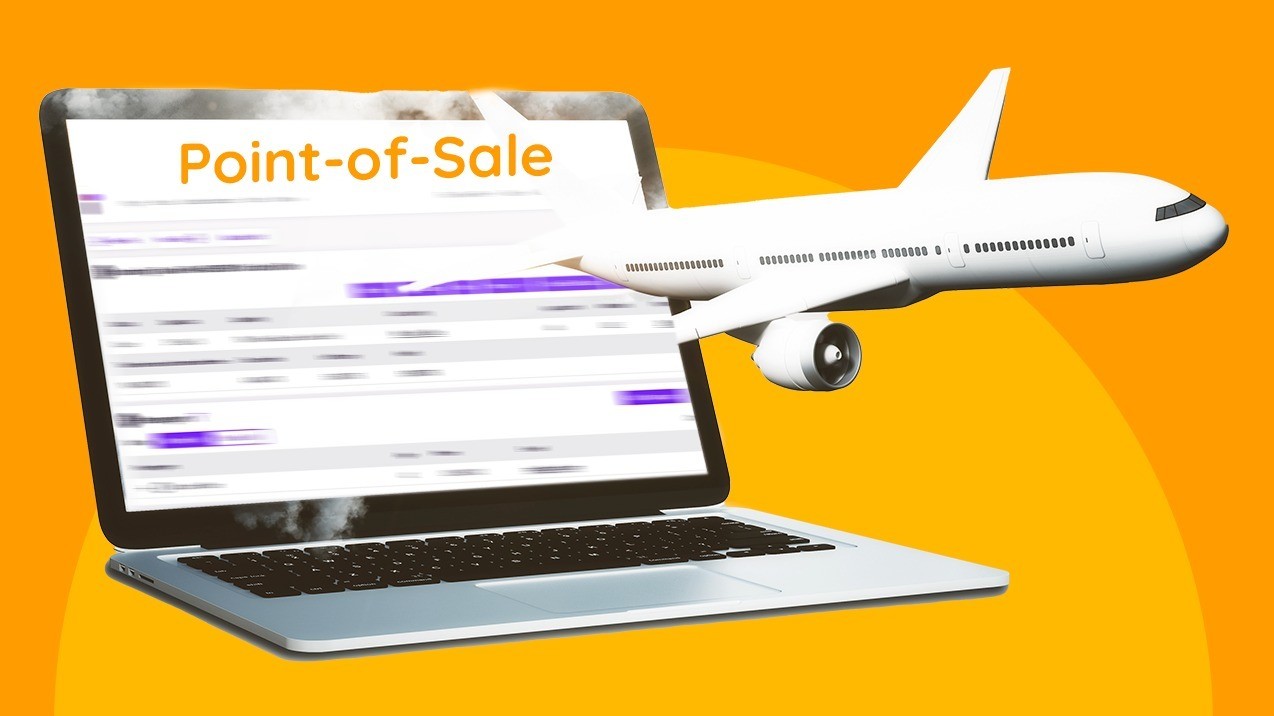 Travel is expected to reach 96% of pre-pandemic levels in 2023, and with this increase in travel comes major sales opportunities for travel agents. In fact, one survey found that 92% of travelers plan to use agents to book their travel in 2023.
While the recent surge in travel has been great for sales, there is no doubt that it has also caused chaos for those unprepared to handle the influx. There have been more than 100,000 canceled flights in 2022, and with hundreds of thousands of airline workers laid off during COVID, there is no question why. But if anyone is equipped to handle the ups and downs of travel in this current climate, it's travel agents. 
That said, leveraging the right travel technology can provide a major boost. By using tools like point-of-sale systems (POS), travel agents will be able to secure more clients and more easily manage their heavy workload, which will lead to an increase in efficiency and revenue.
What is a point-of-sale system for travel agents? 
A POS system for travel agents is software that automates different aspects of business operations including managing finances, bookings, inventory, customer relationship management (CRM), and everything in between.
POSs help travel agents be more efficient and therefore provide the best possible service to their clients. By automating laborious manual tasks, travel agents have more time free to focus on important aspects of their jobs, like providing excellent customer service and selling more travel products. The best point-of-sale systems will offer a world of capabilities for travel agents.
The main benefits of POS systems
There are many perks of POS systems, all of which make managing business tasks more convenient and effective for travel agents. Let's review some of the main benefits of POS systems for travel agents.
Product and inventory management 
Integrated point-of-sale systems will allow travel agents to integrate third party content providers with their systems, including flights, hotels, transportation, travel activities, and more. Having everything in one place makes it easy for agents to quickly create travel products, book reservations, and provide accurate quotes to their clients in no time. 
Zero error with automation
Because POS's completely automate the process of creating travel products, travel agents don't have to pull information from various websites and enter it manually. This completely eliminates errors from travel product creation and price proposals, both on the customer-facing side and the supplier-facing side of operations.
Customer relationship management 
The POS system will improve customer relationship management by automatically gathering data that will help travel agents better understand their clients. Additionally, it enables travel agents to receive immediate feedback from customers, which improves their ability to provide better service and cater to customer needs. Overall, the right POS has the power to greatly improve customer service, satisfaction, and loyalty.
Identify cross-selling and up-selling opportunities 
One of the best ways to boost revenue is by utilizing up-selling and cross-selling opportunities. A POS enables this by allowing travel agents to build packages within the system and then customize by adding additional services for their customers. A POS system will automatically recognize these opportunities so that agents can take advantage of them, boosting quality of travel proposals and increasing revenue.
Quick troubleshooting 
Nothing kills a sale faster than bugs with the system. POS systems are updated regularly so that issues are recognized and dealt with before they cause problems for customers. This is also good news for protecting against potential security threats. 
What will it cost? 
The cost of POS systems varies widely. Many providers offer a range of software and subscriptions that include different combinations of the features we mentioned above, as well as additional features. This means that POS systems can fit a variety of budgets and travel agents, big and small. 
Evolve or get left behind 
Travel is projected to continue on an upward trajectory for the foreseeable future and everyone in the industry wants a piece of the pie. The best way for travel agents to stay relevant in a competitive industry is by evolving. This means integrating advanced technology like POS systems. Not only will a POS system increase revenue, but it will also make travel agents' lives easier. It's a win-win!
Before choosing a POS system, we recommend compiling a list of features that are important to your business. What parts of your business need improvement? What is your budget? 
Travel Booster's state-of-the-art POS system can help you streamline your operations, boost your revenue, and achieve your goals more quickly and efficiently than ever before. 
Talk to us to hear more about how we can help elevate your travel business. 
Subscribe to our newsletter